Why This Mum's Skin is Flawless: Nicole Chikwe Shares Her Current Skincare Routine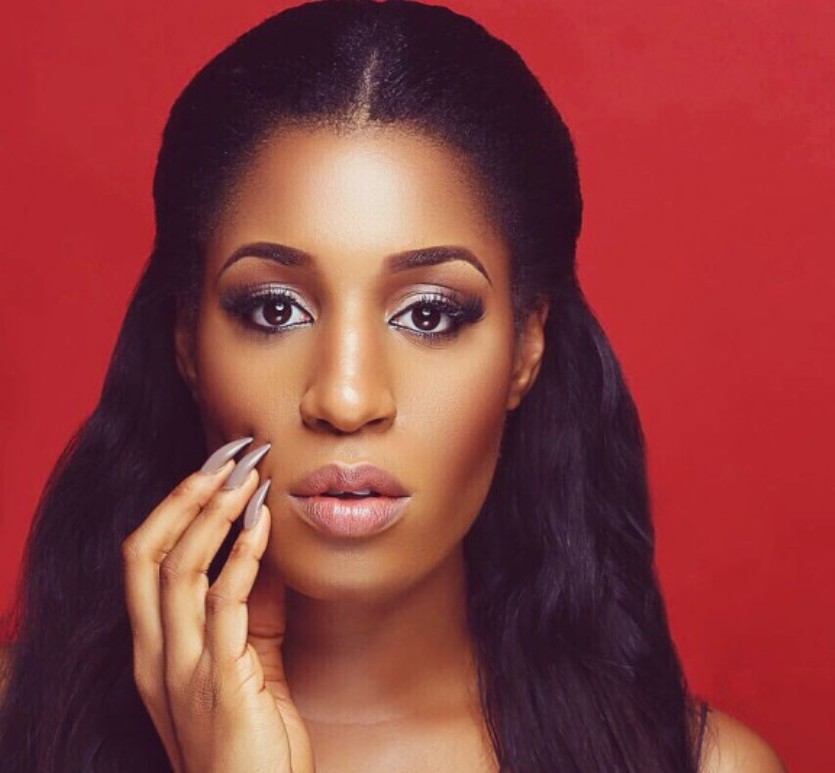 Rapper, Naeto C's wife, Nicole Chikwe, recently shared the secrets to her flawless skin on her blog. There's so much to learn! Read below:
Here's a quick one to update you on my current skincare routine – by popular request! Most of the products I use I've already discussed at some point. If I have, simply click on the link to see the full review. Enjoy!
MORNING 
Step 1 – Cleanse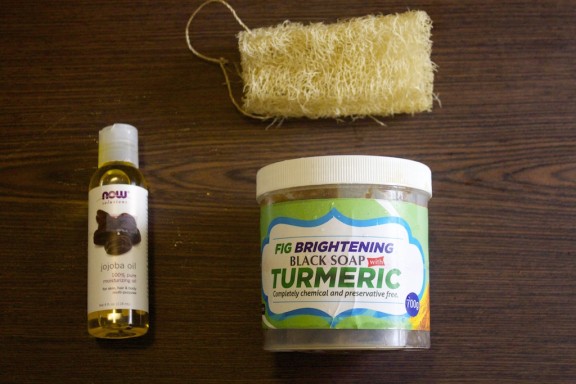 Step 2 – Treat Eye Area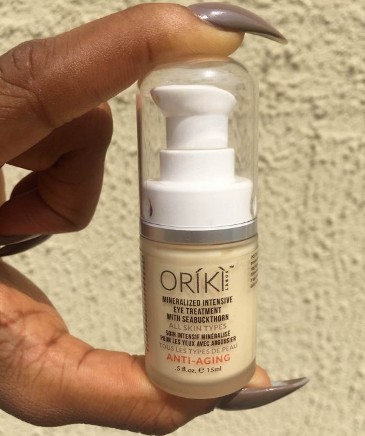 Step 3 – Tone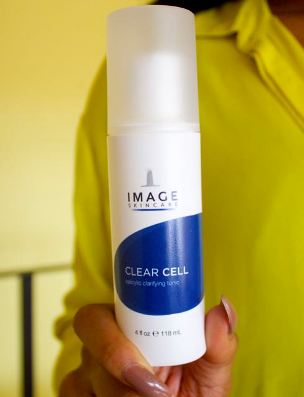 Step 4 – Serum
Product- RADHA BEAUTY VITAMIN C SERUM WITH HYALURONIC ACID AND VITAMIN E
I recently learned from the gorgeous lady who runs myhairmybeautyNG.com that Vitamin C serum is most effective during the day as it works alongside your sunscreen to protect your skin from the damaging effects of UV rays i.e. wrinkles and sunspots. I previously used Hydraluron in the morning after my toner, but now I use this instead (it has Hyaluronic Acid in it anyways, so I'm still getting the extra hydration). If your Vitamin C says to use it only at night though, please adhere to the instructions. I got this particular one from the Youtopia Beauty website.
Step 5 – Moisturise
Product- CLINIQUE 'DRAMATICALLY DIFFERENT' MOISTURISING GEL
Where has this moisturiser been ALL MY LIFE? Another tip I got from myhairmybeautyNG. It is hands down the best moisturiser for my skin. It is hydrating, lightweight and it helps control oil production during the day. There really is a remarkable difference as my skin does not get as shiny as it did previously. I got this from the Jumia website.
Step 6 – Sunscreen
Product- LA ROCHE POSAY ANTHELIOS 50 DAILY ANTI AGING SUNSCREEN
My favourite sunscreen so far. It has a silicone-y finish which I really like. And it doubles as a primer too.
EVENING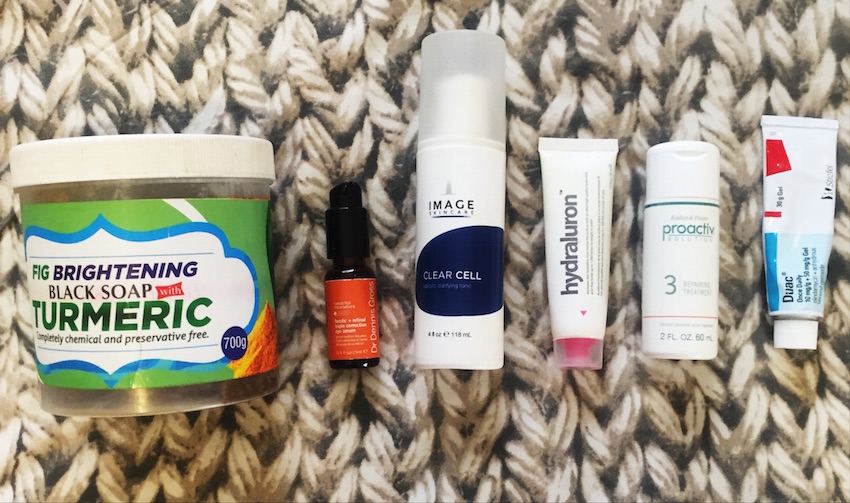 Step 1 – Double Cleanse (i.e applying cleanser, cleansing face, then repeating. This ensures that ALL traces of makeup are thoroughly removed from the skin. You do not need to Double Cleanse in the morning, or on days that you don't wear makeup)
Product- FIG HEALTH STORE BRIGHTENING BLACK SOAP WITH TURMERIC
Step 2 – Treat Eye Area
Product – DR. DENNIS GROSS FERULIC AND RETINOL TRIPLE CORRECTION EYE SERUM
Step 3 – Tone
Product – IMAGE SKINCARE 'CLEAR CELL'  SALICYLIC CLARIFYING TONIC
Step 4 – Serum
Product – HYDRALURON
Step 5 – Moisturise
Product – PROACTIV REPAIRING TREATMENT
This is the only Proactiv product I still use religiously, and I don't see this changing anytime soon because I LOVE it. Its moisturising, but still contains Benzoyl Peroxide which my skin responds positively to.
Step 6 – Spot Treat
Product – DUAC GEL
I apply this on any blemishes. This was recommended to me by Edikan in my Comments section (thank you so much!). I really really like this product. Before I knew about this gel,I would usually spot treat with 10% Benzoyl Peroxide which can be really harsh. This gel has 5% BP which is strong enough to work, but it does not burn.
I still use my fave TURMERIC AND BENTONITE CLAY MASK about 3x a week. I use the mask after cleansing at night. Depending on how my skin feels, I may not use toner afterwards and just go straight to Hydraluron. I of course also still use the HOT CLOTH CLEANSE method to clean my face.
And thats it! What's your skincare regimen? Do you use any of the products mentioned in this post?
Nicole Chikwe, rapper, Naeto C's wife, is a mum and founder of beauty blog, The Nicole Code. See more of her articles on – http://thenicolecode.com. Follow her on Instagram – thenicolecode