Lawyer Allegedly Stabs France-based Hubby to Death in Oyo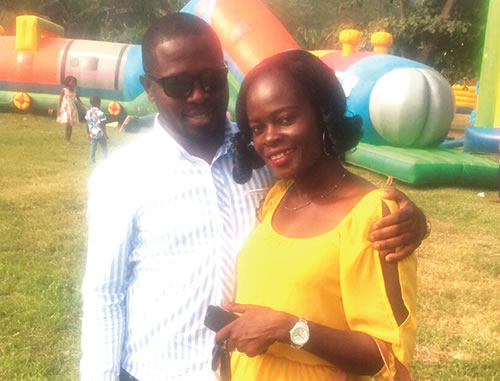 A lawyer, Yewande Oyediran, has been arrested for allegedly stabbing her France-based husband to death at their Akobo residence in Ibadan yesterday during a row.
According to reports, the deceased, Oyelowo Oyediran, 38, resided in Grenoble, France and visited Nigeria regularly to see his wife since they got married. He had come home last December to execute a business when he met his untimely death.
READ ALSO: Widow Stabs Her Late Husband's Father To Death And Explains Why On Social Media
A family source told Punch the family feared that apart from losing Lowo, the case might also be lost because the suspect is an employee of the Oyo State Ministry of Justice and works as a counsel at the Directorate of Public Prosecutions.
"She is a lawyer with the Oyo State DPP at the Ministry of Justice. She is also the daughter of an Anglican venerable in Ibadan. As an employee of the DPP, she could truncate the case. We heard that her family is making efforts to cover up this dastardly act using the state judiciary," he said.
The state Police Public Relations Officer (PPRO), DSP Adekunle Ajisebutu, however, said an investigation has been launched, adding that the case had been transferred to the State Criminal Investigation Department (SCID) at Iyaganku.
He said: "We received the report this morning (yesterday) but information is still sketchy. The commissioner of police had ordered thorough investigation to determine why the suspect, who is a state counsel, killed her husband. We cannot say much for now until investigation is concluded."
He also confirmed that the suspect is in police custody but yet to speak to investigators.
Meanwhile, Oyelowo's remains have been deposited in the morgue at the Adeoyo General Hospital, Ibadan.