"I don't regret tricking a man into getting me pregnant. All that matters is my baby," Nigerian Lesbian Mom Confesses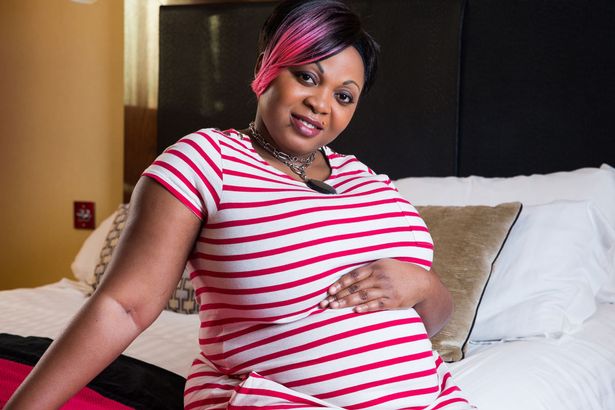 Pregnant lesbian mom-to-be, Kafayat Adegoke has confessed to finding a suitable sperm donor by tricking an unsuspecting man into a fake relationship.
According to the Mirror, the 30-year-old student who is currently in a lesbian relationship with another woman, Aisha, insists she is not attracted to the opposite sex and went hunting for partners because it was cheaper than IVF or surrogacy.
She said: "Ever since I was a little girl I have yearned for a baby. I looked into IVF and surrogacy but they both seemed quite expensive. I also felt IVF was unnatural. I thought logically and what I needed was a sperm donor and there were plenty of these walking the streets and I could take my pick. I decided to pretend I was straight and trick a man into getting me pregnant."
Video: Single Mum Whose Ex-Lover Published Her Naked Pictures Advices Other Single
MumsAfter dating three men and doing a thorough background check on each one, Kafayat who is hoping being a single mum will qualify her for a single flat finally settled for her work colleague. Their relationship ended as soon as Kafayat found out she was pregnant.
Defending her deceitful acts, Kafayat explains, "I have always wanted to be a mum. As a gay woman, surrogacy or IVF were options but I couldn't afford these and they seemed too way too much hassle. I decided I would have to sleep with a man and started to look out for guys that were good looking and intelligent with a sense of humour. I'd like my child to have all these attributes.
"I couldn't have one-night stands with strangers – I needed to date them, find out about their medical and family history to see if they were suitable sperm donors. My baby doesn't need a father, I don't want anything from him and I am so excited about being a single mum. I am going to speak to the local council about getting a house and some benefits. I deserve them like any other single mum."
'If mums can do it, I can' – Dad Spotted Backing Daughter in Public Hits Back At Criticisms
Kafayat was only 16 when she realised she was only attracted to women but living in Nigeria where there is a zero tolerance for lesbianism, she openly dated men while she kept her lesbian relationships secret.
She says: "In Nigeria, where I grew up, people were ignorant about gay people and I had to date men to be accepted. I would date girls in secret but slept with two men – but I always knew I was a lesbian. When I moved to London five years ago I was able to date women more openly and I had quite a few girlfriends."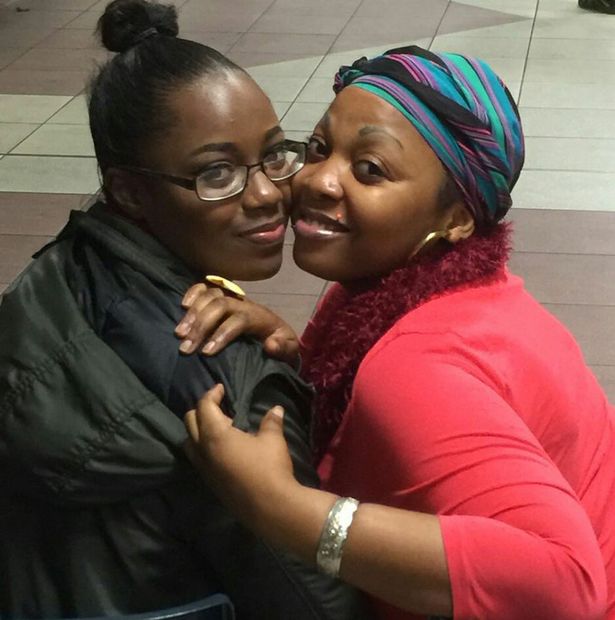 The father of Kafayat's unborn baby was 34-year-old studio engineer, "good looking, witty and intelligent. I started researching the best sexual positions to get pregnant in. It was difficult because I was living a double life. I was sleeping with women all the time I was seeing these guys too," she said.
She added: "I was so happy I was finally going to have a baby. I knew I had to end the relationship but I did start to feel guilty because I had grown close to him. I didn't fancy him at all but we had become friends. I decided to tell him the truth, that I had used him to get pregnant. He was understandably furious and was shouting at me.
"I said I was sorry and made it clear I wanted nothing from him and I didn't want him to have contact with me or the baby."
Photos From the Mums Netwalking Event Held Yesterday In Lagos
A few months later Kafayat moved to Leeds where she is now a student at Leeds Trinity University studying film and TV. She has told girlfriend Aisha everything and they hope to wed.
Aisha said: "I was shocked at first but when she explained I started to understand. She's my girlfriend and I love her and I hope to be part of the child's life. I will support her all the way."
It begs the question what Kafayat will tell the child about the bizarre conception.
"I will say the father is a sperm donor and not go into detail," Kafayat insisted.
"People have been shocked when I've told them what I have done – but it wasn't easy for me. I will never sleep with a man again to get pregnant. I am happy with one child. My baby's dad has tried to contact me a few times but I want nothing to do with him.
"I don't regret tricking a man into getting me pregnant. All that matters is my baby."