Family Feud: All the Scoop About the Drama Between Peter Okoye & His Brothers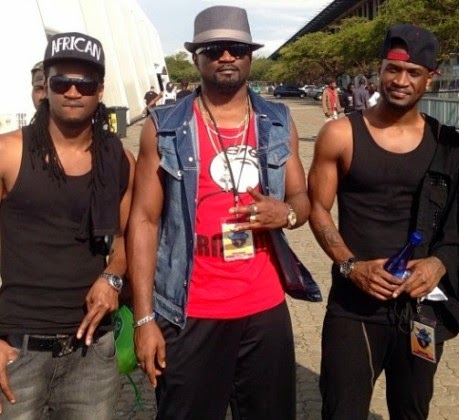 PSquare have been managed by their older brother Jude Okoye for as long as a lot of us can remember. Two nights ago, however, Peter Okoye took to twitter to call out his brother over alleged poor managerial skills, especially in the past four years.
According to him, PSquare needs a new management team.
Peter, in a series of tweets, used several hashtags to buttress his point including #NoMoreFamilyBusiness, #psquareforever, #NoBeByForce, #enough.
On his decision to take the matter up on social media, he tweeted,
Peter also assured his fans that he does not "have a problem with Paul but the management". "Peter and Paul has the right to sack the entire management team. Business is Business. #Period," he tweeted.

Following Peter's uproar, Jude posted a couple of tweets regarding the issue, saying that his brother needs "prayers". His response was incited when a twitter account "subdeliveryman" tagged him in a tweet by his brother calling him an attachment.
It did not end there. Peter responded to his Jude's statement claiming indignantly that if he (Peter) needed prayers then Jude needs God himself.
Peter also discarding claims that Jude made great sacrifices for Psquare.
In all this, Peter kept reinstating that he would continue to stand by his brother and the feud was not between the two of them. But surprisingly, Paul Okoye, Peter's twin, shaded his brother on Instagram with a photo replacing him with a studio. He also added a comment expressing how he felt about the whole drama.
Peter was obviously disappointed with his brother's decision to continue with Jude as his manager and doesn't mince words expressing it.
Well, it appeared Peter's mind was already made up and he only needed his brother to come onboard until…
…he apologized.