"He just grabbed me and kissed me and I pulled him back and slapped him." Goge Africa's Nneka Moses Spills On How She Met Her Husband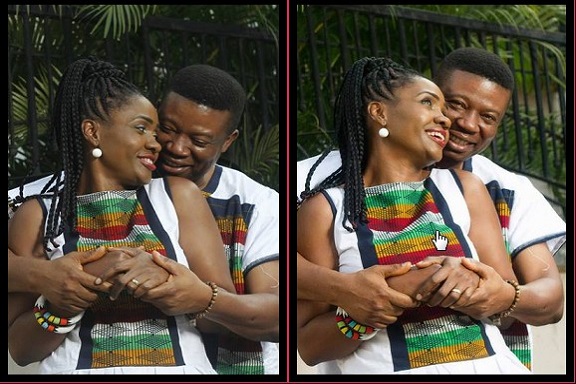 In an interview with Naij.com, Nneka Moses revealed how the Goge Africa couple started out. She said before they went on their first date, she slapped him! Read story below…
 We met on the set of a movie (Love in Vendetta produced by Zack Orji) in the line of my duty. I was costuming the movie and was also playing a role in the movie. I was playing Isaac's girlfriend in the movie so that's how we met. And after the movie he decided to ask me out because he was rude on set, well not in front of people. While we were waiting to go on set he just grabbed me and kissed me and I pulled him back and slapped him. That was how we started. I said, 'why did you kiss me?' And he said, 'Chill I just want to get into character with you, I'm supposed to be your boyfriend'. By then I was a novice in the movie industry and that was my first movie. I then asked him is this how to get into character and he said yes. I said okay I don't want to get into character if this is how it is then let me see the director and give him back the script so I'm not kissing you.

He then said, "Okay, I'm sorry". After the movie he came looking for me to apologise and I said it's okay. He said if you know it is okay give me an opportunity to take care of your dinner. We later went out. Listening to him, he is fun to be with. He talks a lot and he says nice things. He always has an opinion on anything and everything although he has a great voice so it is easy to listen to him.
The couple met in 1996 and got married in 1997. They have a son, Kamara.