See How This Nigerian Mumpreneur Broke into the $121 Billion Skin Care Industry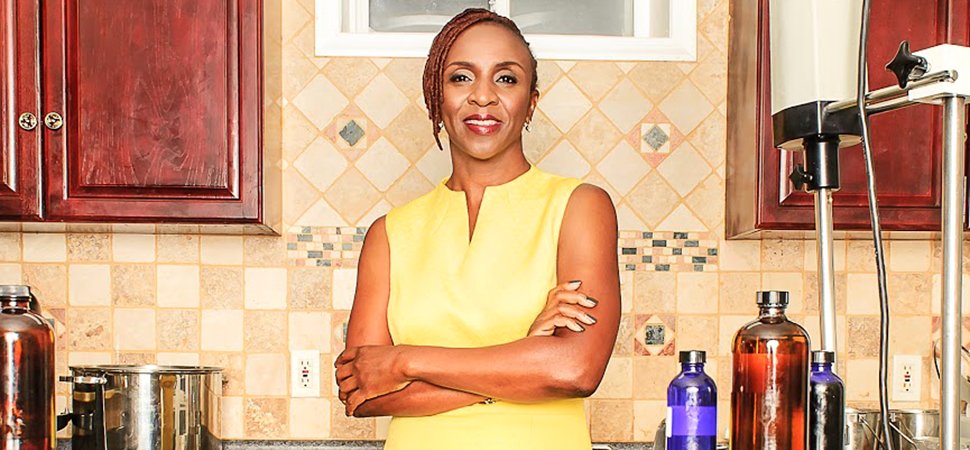 US based Nigerian mumpreneur, Funlayo Alabi's cosmetic company, Shea Radiance, was birthed right in her kitchen following several experiments with shea butter. Her youngest son had battled severe eczema, and Alabi who recalled being smothered in shea butter while growing up by her mum, mostly against her will, thought it might just be the perfect remedy for her son. She said,
"He was suffering from very severe eczema. We had him on steroids. I thought to myself, 'This boy is going to live on steroids if I don't find a more natural alternative.'"
So, she called her mother to bring shea butter on her next visit to the US. Her mum did and soon enough, Alabi and her entire family noticed their skin looked and felt better than ever. Not only did it help manage the symptoms of her son's eczema, but their skin was less prone to dryness and had a beautiful, warm glow.
It was 2008 and Alabi realized that she had an amazing product on her hands that was largely untapped by the global markets.
She said, "I have always had a business mind and knew that we could develop high-quality shea butter products and sell them."
She got right to work by mixing shea butter lotions and shampoos in her own kitchen. Often, she would experiment and get creative with the ingredient, sometimes including lavender to soothe breakouts or Baobab oil to stimulate collagen, and her bootstrapped cosmetic company based out of Ellicott City, Maryland, Shea Radiance, was birthed.
In the early days, Alabi would give samples to friends and family. After rave reviews, she began to sell in pop-up shops at her office and eventually, at farmers markets.
Today, Shea Radiance has more than 20 different hair and skin products, all distributed through its partner, Select Nutrition, which services more than 7,000 stores throughout the U.S. In addition to the brick-and-mortar sales, the company is ramping up e-commerce and international channels, especially in Europe and the Gulf states that are desperate for its products. Based on current growth, sales for Shea Radiance products is expected to gross tens of millions by 2020.
Alabi noted, "…When women are economically empowered, it affects the family. And once you can affect the quality of life of a family, you can effect the community."
Source: inc