'Whatever you do, you ain't gon' keep him' – Ne-Yo's Ex, Monyetta Shaw Spills on Giving Him Leeway to Cheat & Having Threesomes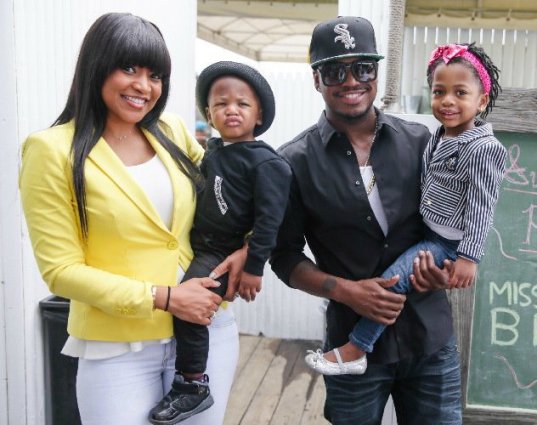 How far would you go to keep or satisfy your man?
Last month, Ne-Yo's ex-fiancée and mother of his two older kids, Monyetta Shaw, opened up on her regrets about getting her tubes tied after his model wife, Crystal Renay, welcomed his newborn son (read here). She has now revealed more details on her futile efforts to sustain their over 4-year relationship.
Speaking on Bossip's Don't Be Scared podcast, Monyetta spilled that she gave Ne-Yo a 'hall pass' to cheat as long as he protected himself and they occasionally had threesomes because she 'loves hard' and 'went hard' for the father of her daughter and son.
She said,
"I love hard and I went hard for my man, no question and I feel like I did those things at the time because I felt it was necessary and I was in love. If you would've told me that we weren't gonna be together I would've told you that you were a damn lie. I knew that he had my heart and I had his heart no matter what.

He has such an amazing heart, he's such a good person he really is. He was my best friend, it was straight up ride or die. I just saw my family breaking up—I don't know that world, my parents have been together 44 years. So I'm like, what do I need to do? What is it? I know this is your problem so here, this is what you gotta do thinking he'll get over it. […] Even though I'm dying inside.
You're in a relationship, you know your partner, I wasn't a prude. I went hard for my relationship, it kinda happened and that's what it was… whatever you do—you ain't gon' keep him. Maddie, don't do it girl. If it's not what you want…at the time it was what I wanted, I'm not proud of it and I wouldn't recommend it if it's not part of your lifestyle."
She documents these and more in her new book, 'Bigger Than Me'.