Zimbabwean Pastor Arrested for Raping his 17 Year Old Daughter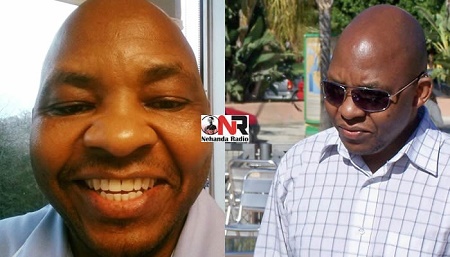 According to reports from Nehanda Radio, a 45-year-old Zimbabwean pastor based in Leeds, Washington Chogugudza, was on Wednesday arrested by British police for raping his 17-year-old daughter continuously over a period of time. He has pleaded not guilty to the offence.
However, it was gathered that a shocking audio recording exposed how he tried to blackmail his daughter into sleeping with him. On one occasion he tried to sleep with her when they were preparing to go to church.
One minute into the tape she pleads with him "I don't want to do it today."
On 6 minutes she tells him "Daddy stop it."
"We can talk without holding" she is again heard telling him 7 minutes into the tape.
"We have already been through this but not today."
"Can you not hold me then, I don't feel comfortable."
"Daddy no, I don't want to do this, why can't you do it with mama (mum), stop it, Daddy stop it, I don't feel comfortable with this though, you are supposed to be my dad."
The man is shockingly heard begging "only for 2 minutes."
When his daughter stands her ground he then says: "You have made your point sister…so dhiri rapera ka (the deal is off), we are going to do normal things, no special favours."
He threatens he will not buy his daughter a vehicle worth £5000 as promised to her. He tells the daughter her refusal to sleep with him will actually save him from spending £5000. The girl can be heard in the audio pleading "Not today daddy, not today."
After a few more minutes, he again tries to force himself on her. The girl is heard fighting him off while shouting "daddy stop it, I don't like it, daddy stop it."
"Hope we are not going to fall out," Chogugudza asks his daughter as he for the third time tries to force himself on her. The girl again tells him "NO, I don't like it."
He was later arrested after detectives heard about the incident which later led him to be charged to court.
Chogugudza remains in police custody. He appeared in court last week and was denied bail.