Photo: Woman Shares Her Testimony After Waiting For 6 Years to Conceive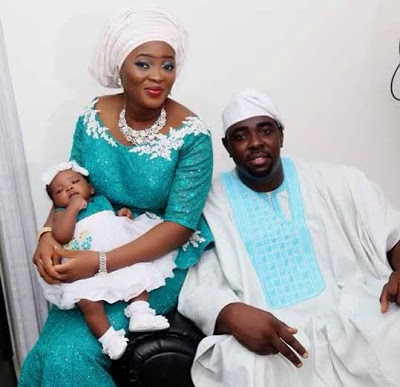 An excited mum has shared her testimony of how she waited for 6 years to conceive and finally thanking God for giving her a bouncing baby girl after the long wait.
Yemi Osifeso, the owner of Reverie Catering Services, shared her testimony via Instagram to encourage people to keep faith and keep trusting God.
She wrote:
"I have been MIA for awhile now and this is why. God smiled at me and made me laugh! This time last year I posted about how d year was almost mid way gone and my prayers were still unanswered.
"I was encouraging us to Keep the Faith and keep Trusting God. Truth is I was encouraging myself with that Post. But Unknown to me God had remembered me and heard my secret prayers.
"I got pregnant that same month and after 6-years of waiting, God has blessed my marriage with a beautiful and most adorable baby Girl.
"So Am sharing this testimony here because it may uplift somebody's spirit. Yes, God still does Miracles….I am a witness. #Mofopefoluwa #igivethankstoGod #babydedication."
Congratulations to her!
Photo credit: Yemi Osifeso