That Awkward Moment When a Bride Refuses to Kiss Her Groom in Church on their Wedding Day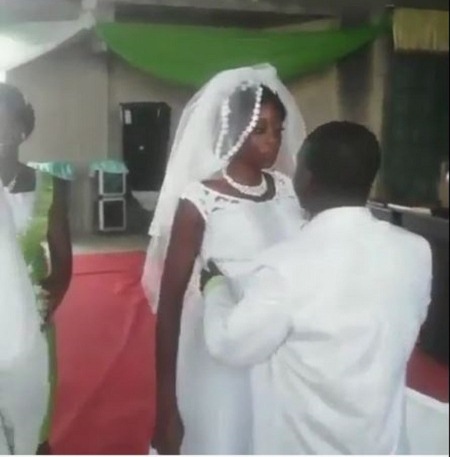 A woman who was getting married to the supposed love of her life has shocked both family and friends present at the church when she refused to allow her husband kiss her during the wedding ceremony.
The awkward moment was captured during a wedding ceremony recently held in Ghana after the Ghanaian bride angrily refused to seal her marriage at the altar with a kiss from the groom.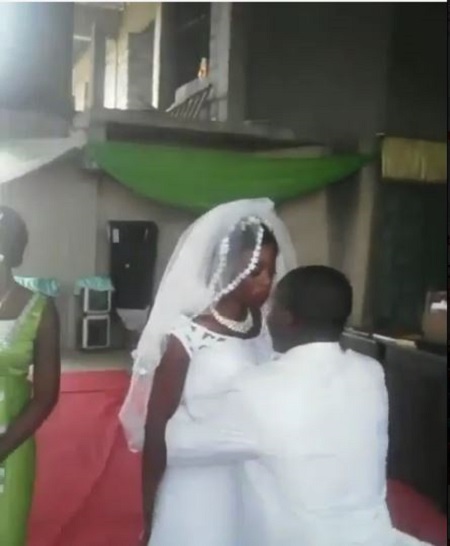 The bride who was reportedly looking angry throughout the wedding, turned her face away when the groom made a move to kiss her ahead of their marriage pronouncement.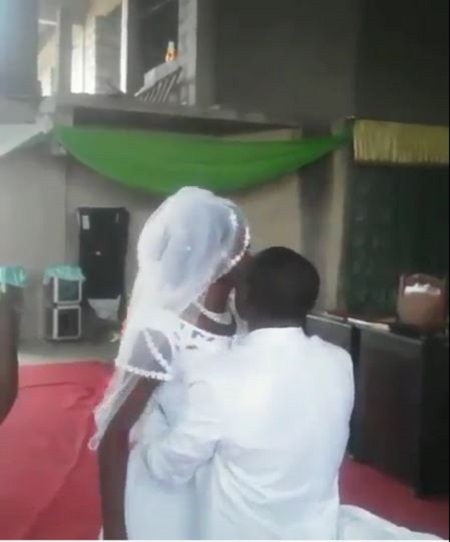 She did not only remove her face but also reportedly pushed him away from her while still in an angry mood.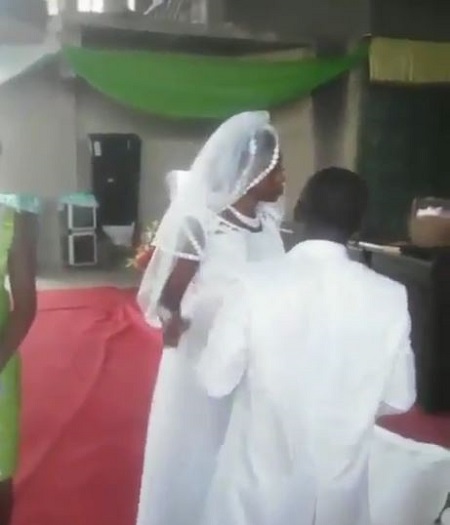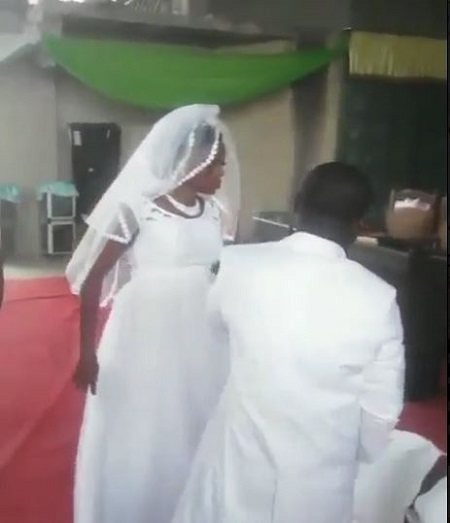 The whole congregation burst into laughter including the husband who also smiled to shy away from the embarrassment by his pregnant bride.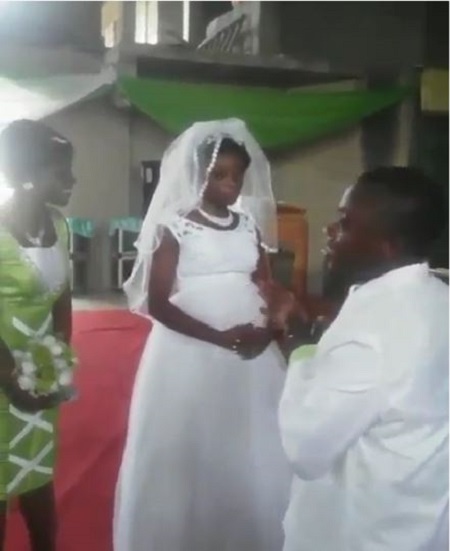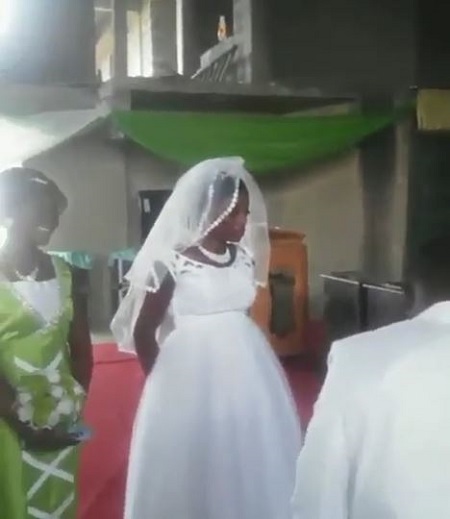 The video has gone viral on the Internet as people are trying to fathom what could make a lady do that to her man on such a special day.
Some commenters are speculating that her actions may have been due to  pregnancy-induced stress.