WATCH! Man Flogs Cheating Wife & Her Lover in the Presence of Entire Village in India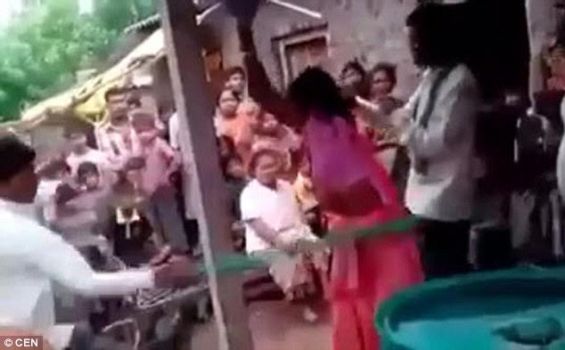 An adulterous wife and her lover have been given the embarrassment of their lives after her husband allegedly caught them have an adulterous affair.
The shocking video captures the moment an angry husband ties up his wife and her lover and flogs them mercilessly after discovering she cheated on him.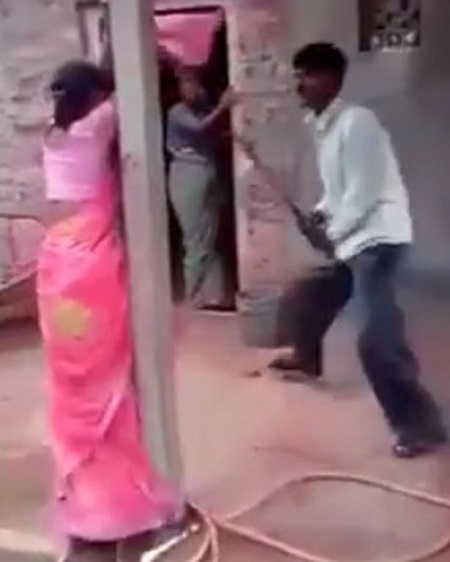 The video was posted by a social media user identified as Kundan Srivastava, according to Deccan Chronicle.
According to the footage, the jilted man tied his wife and her lover to wooden frames and started flogging them in front of the villagers. The man appears to hit her repeatedly with a whip as she cries out in fear.
READ ALSO: Kenyan Man Sells Cheating Wife For SH500
He then moves across to a second pillar where the man is tied up, before also beating him with the same weapon.
It is unclear whether the video is being investigated by police or whether the man and woman were injured in the incident.
Watch the video below…
https://www.youtube.com/watch?v=b_vpdXewkxE