Photo: Kenyan Primary School Teacher Sentenced to 90 Years in Prison for Sexually Assaulting 9 Male Students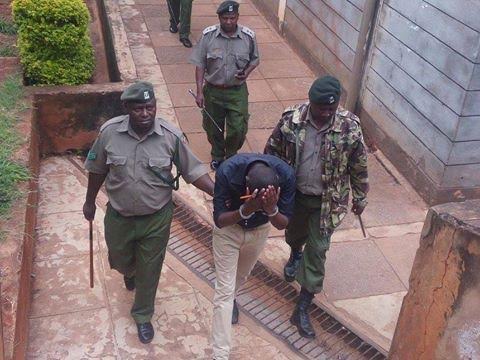 According to Kenyans.co.ke, a 23-year-old Kenyan primary school teacher, identified as John Gichia Mugil has been sentenced to 90 years in prison by a resident Magistrate Jesse Masiga for sexually assaulting 9 boys who were his students.
Masiga ruled: "The prosecution had proven beyond reasonable doubt that you had sexually assaulted the boys, I sentence you to serve a 10 years prison term for each of the nine counts of sexual assault. The sentences will run consecutively."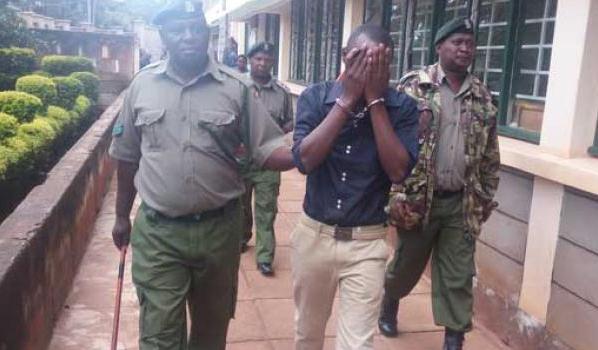 Mugil, who is 23 year old will serve nine years for each assault and the sentences will run consecutively.
READ ALSO: Mum Cries Out as School Allegedly Tries to Cover Up Daughter's Sexual Harassment
Narrating how and when he carried out his acts, Mugi, who was also their boarding master, assaulted the young boys at a school in the country's Kiharu Constituency between January and May 2015.
The boys aged between 13 to 16 testified against the teacher and revealed that after night preps, that Mugi used to caress their private parts as he kissed them.
Mugil's secret came to light after one of the boys declined to be left by his parents who had attended a meeting at the school.
The boy made the shocking revelations upon being probed further by his concerned parents.
Some other students from the school backed the boy's claims which were eventually proven by medical records from Muriranjas Hospital.
Photo credit: Kenyans news