Mum With Polycystic Ovarian Syndrome Welcomes Her Miracle Twin Boys After 4 Years of Marriage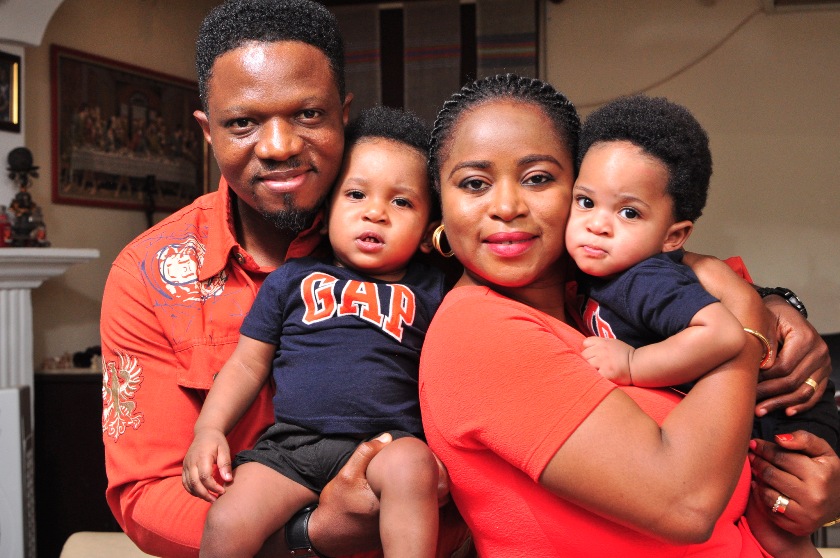 First-time mum and lawyer, Joyce Damilola Esho, was diagnosed of Polycystic Ovarian Syndrome; a hormonal disorder which often causes cysts to grow on the ovaries and prevents regular ovulation, and subsequently opted for fertility treatment.
She welcomed her miracle twin boys, David and Daniel, with her businessman husband, Femi David Esho, 18 months ago, after 4 years of marriage and few miscarriages. Now, the cute babies, born preterm via a Caesarean section, are growing up so fast!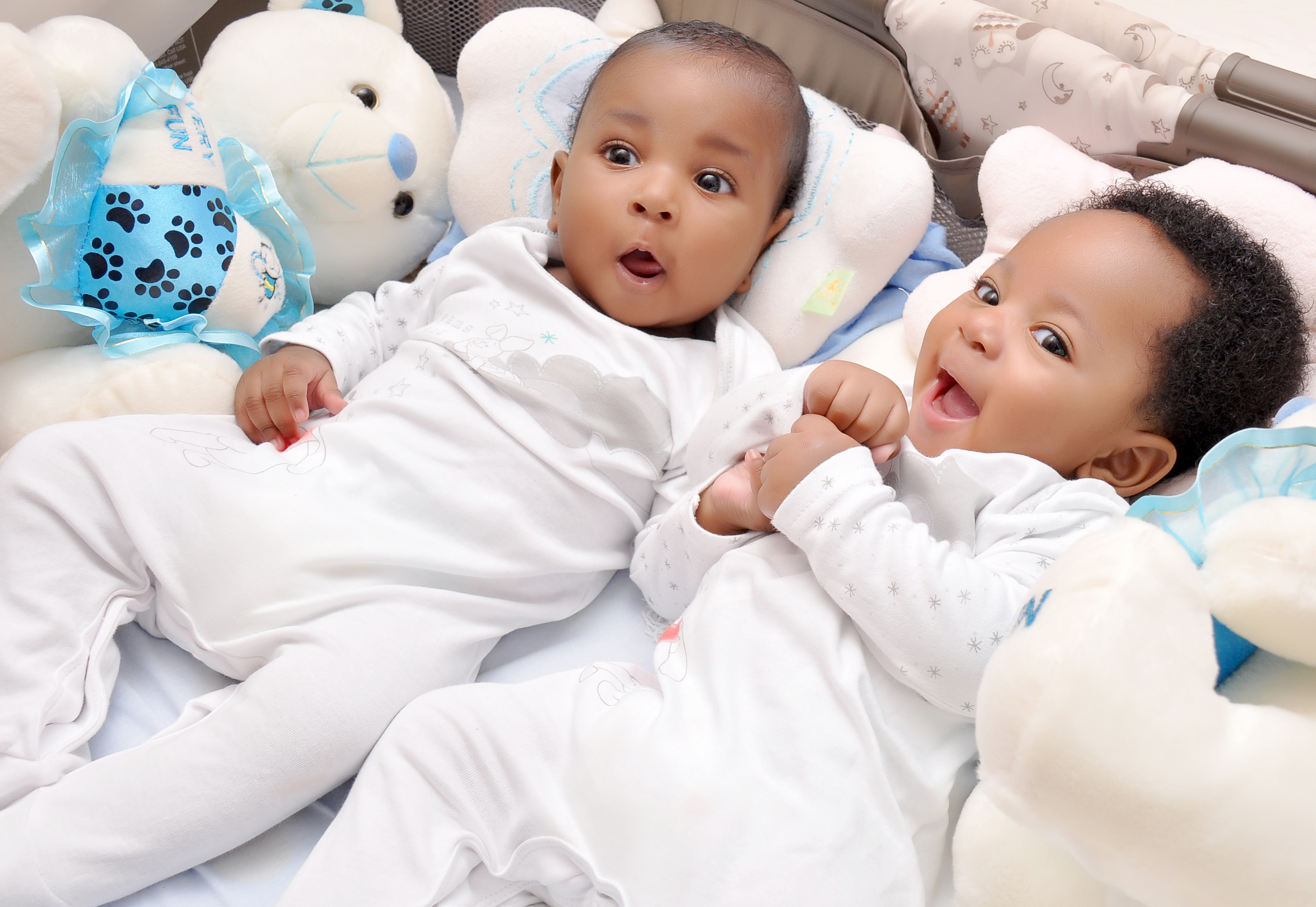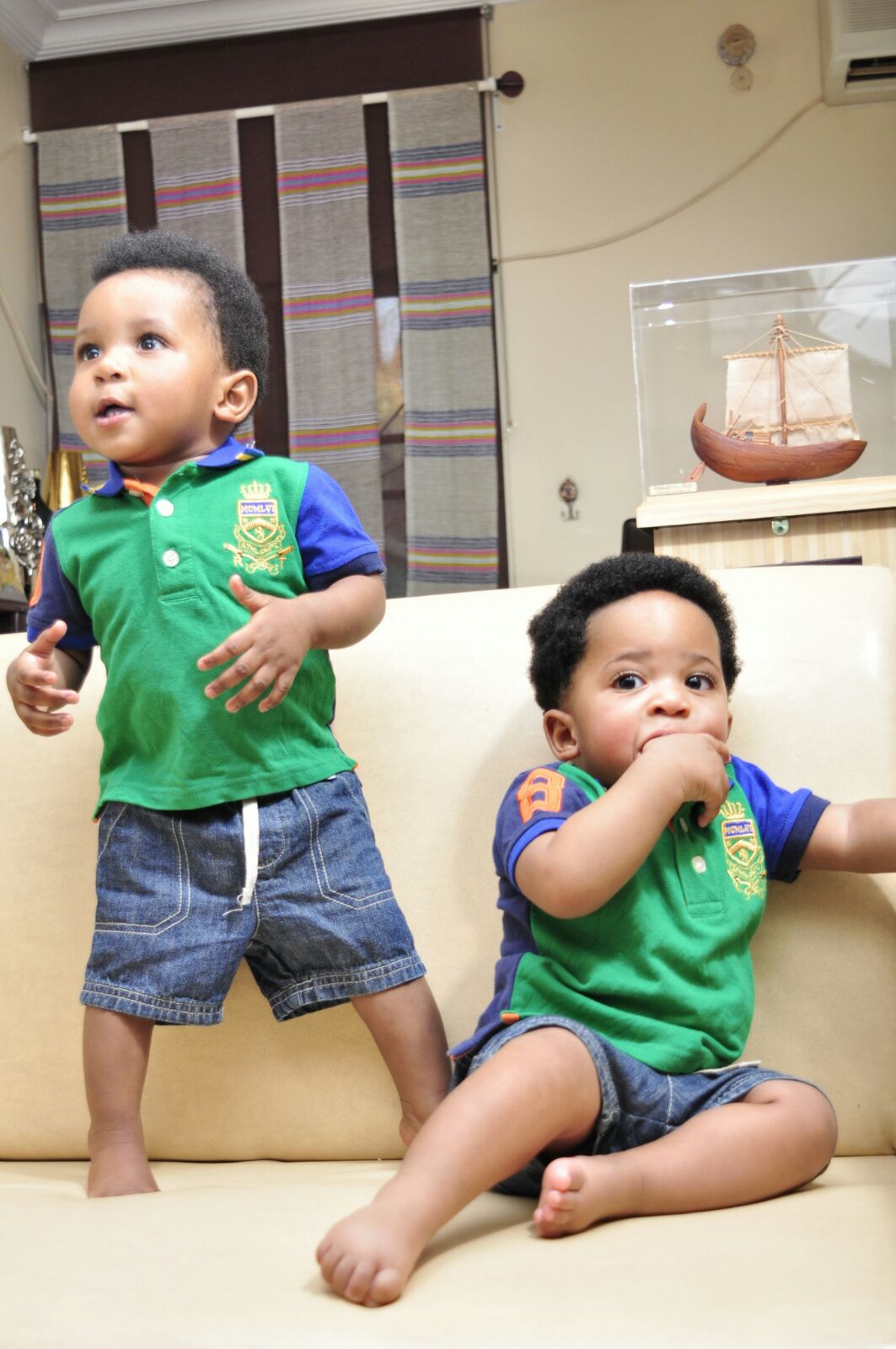 In this chat with MIM, Joyce opens up on her 4-year wait, miscarriages, pregnancy, labour, being a new mum, raising her twin boys and more.
On the 4-year wait
"The waiting period after marriage is never a wonderful experience, especially for the woman. Behind the smiles, makeup and nice outfits, it's terrible! It's like God has forsaken one; you're not just happy, even when you pretend that you have it altogether. The miscarriages didn't help matters.
There was no pressure from my in-laws but ironically, my mum was on my case. I was always praying, listening to messages on fruitfulness and reading books on fruitfulness. Then, I had my adorable and beautiful Hillary, a family friend's daughter I love so much and share such a remarkable bond with. So, sometimes, I take her for swimming, outings and have sleepovers."
On sex becoming a more of a baby-making routine when trying to conceive
"Oh no! Sex was a routine with all sorts of positions, from using pillows to prop up to raising your legs. When pregnancy was not forthcoming, I had to relax my mind and enjoy it without thinking of pregnancy during the game (laughs)."
On her miscarriages
"The miscarriages were painful. I remember bleeding with excruciating pain from my room to the hospital on one occasion, just like what you see in Nollywod movies. I started having cramps the previous evening, went to the hospital, had a scan and was told to come in the morning at about 9 a.m. to see the doctor. We were getting ready when it started. My husband was in the shower and all I heard was him speaking in tongues and saying, 'Sorry sweetie'.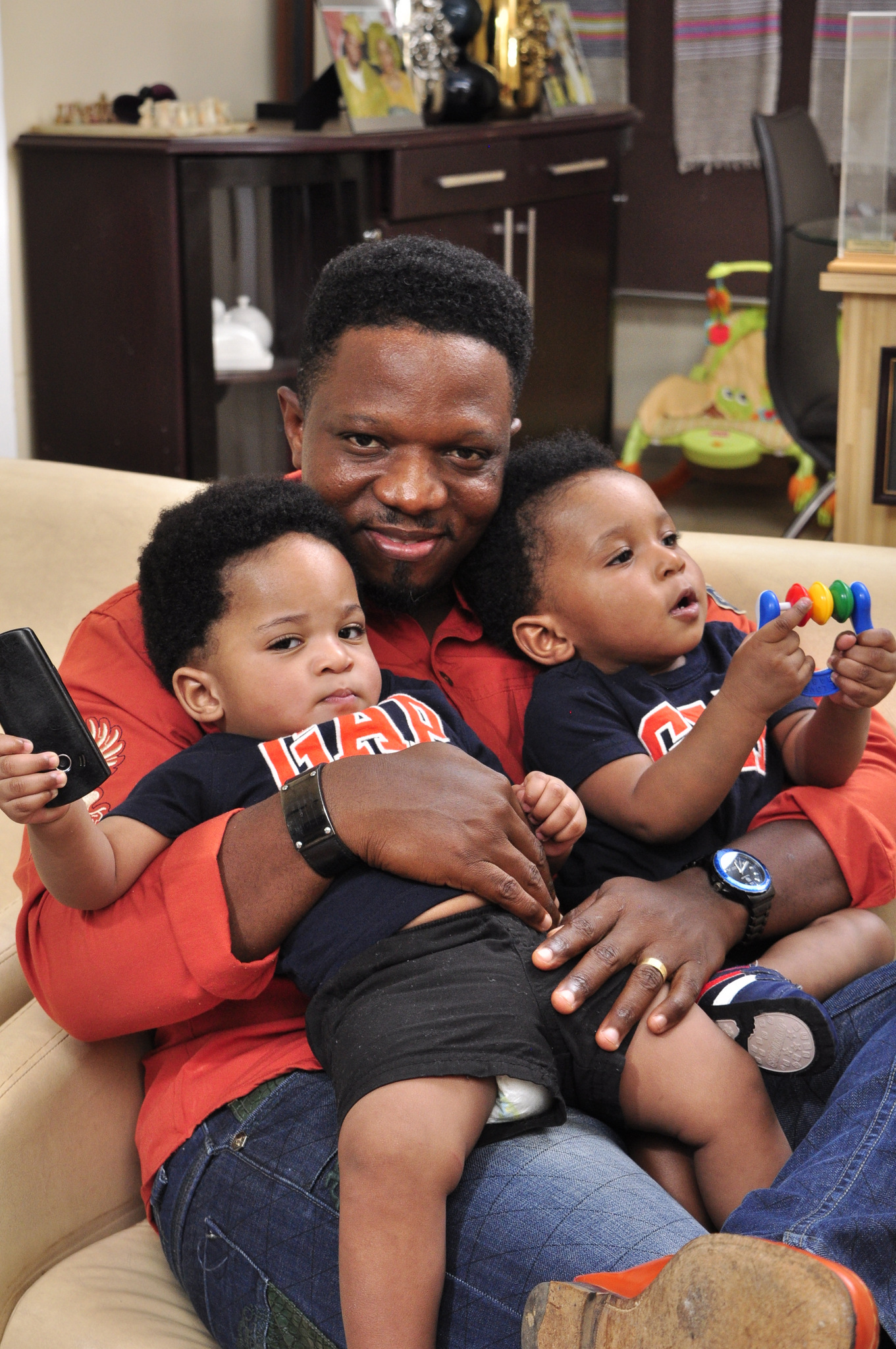 We drove to the hospital immediately and thankfully, the product of conception came out whole. The pregnancy then was about 3 months. It was a painful experience really.
My doctor recommended trying again after three months."
On opting for fertility treatment
"I was diagnosed of PCOS – Polycystic Ovarian Syndrome, so, my husband and I opted for fertility treatment and with prayers, God honoured us. The procedure was nothing out of the ordinary. It was fine and many thanks to my doctor, Dr Shaibu of Fertilaid Clinic.
We didn't tell anyone about it except our Pastors Goodheart and Bimbo Ekwueme. The pregnancy announced itself at the appointed time. Hubby and I were extremely filled with joy when the doctor informed us it was positive. Then, the shocker was that it was a multiple gestational pregnancy."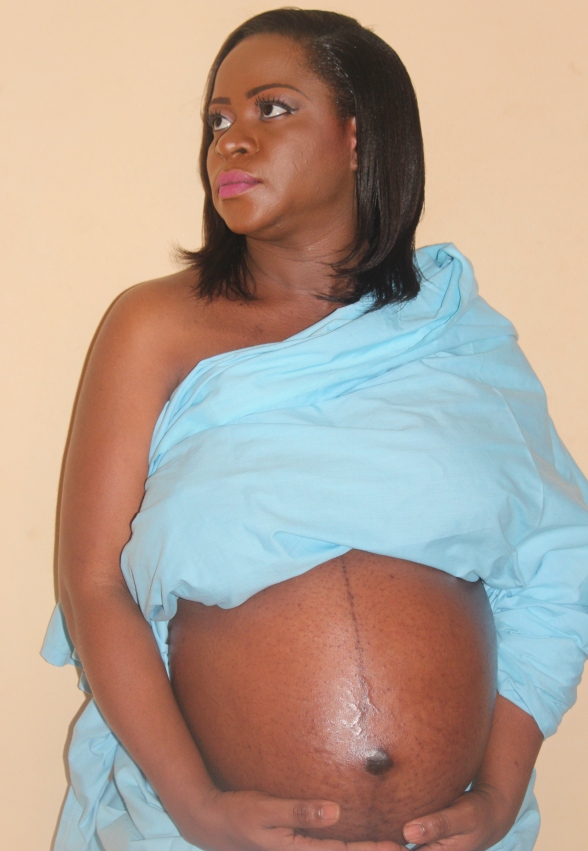 On her pregnancy
"The pregnancy was quite a pleasant one having waited for a couple of years with a few miscarriages. God really came through for us; it was totally about God.  When we got the result of being pregnant with multiples, we were extremely excited. When we got home, I honestly couldn't reconcile it with reality. Each time I went for antenatal, my doctor was always surprised at how well I was doing; I never had those odds associated with high risk or multiple pregnancies, my vitals were always fine.
Doctors usually advised that multiple babies often arrive before the due date, so, we had to plan early for their arrival. They also emphasized absolute bed rest, so, I made sure to get lots of rest as well.
I was always sleeping and sometimes, when I feel nauseated, I love to perceive lemon. I also chewed raw ginger. I also made it a routine to take 4 liters of water every day and my vitals were fine from start to finish. Even doctors were amazed at how well I was doing each time I went for antenatal. It was fun really; there's this feeling of seeing your tummy with the linea nigra and sometimes you could feel/see the babies' movements and you're just amazed at the wonders of God. I always felt, 'finally, so this is how it feels to be pregnant,' you know."
On labour
"I had what is called Braxton hicks/false labour. So, when the rhythm was consistent, I had to call my doctor and was checked into the hospital to reduce the pain. I was told if the pain subsides before the following morning then I would have to be managed until about 36 weeks otherwise I would have to go to the theatre. Invariably, I went to the theatre the following day.
I was C-sectioned and placed on general anasthesia. My hubby was present at the theater and immediately the babies were born, they were kept in a neo natal section for some days before they were discharged and certified fit to go home. Seeing them in the neo natal section was awesome and my humble self being their mother…, it was beautiful! As preterm babies, they were so tiny weighing 2.0 and 1.65 respectively.
As a new mum, watching them grow and caring for them always melts my heart."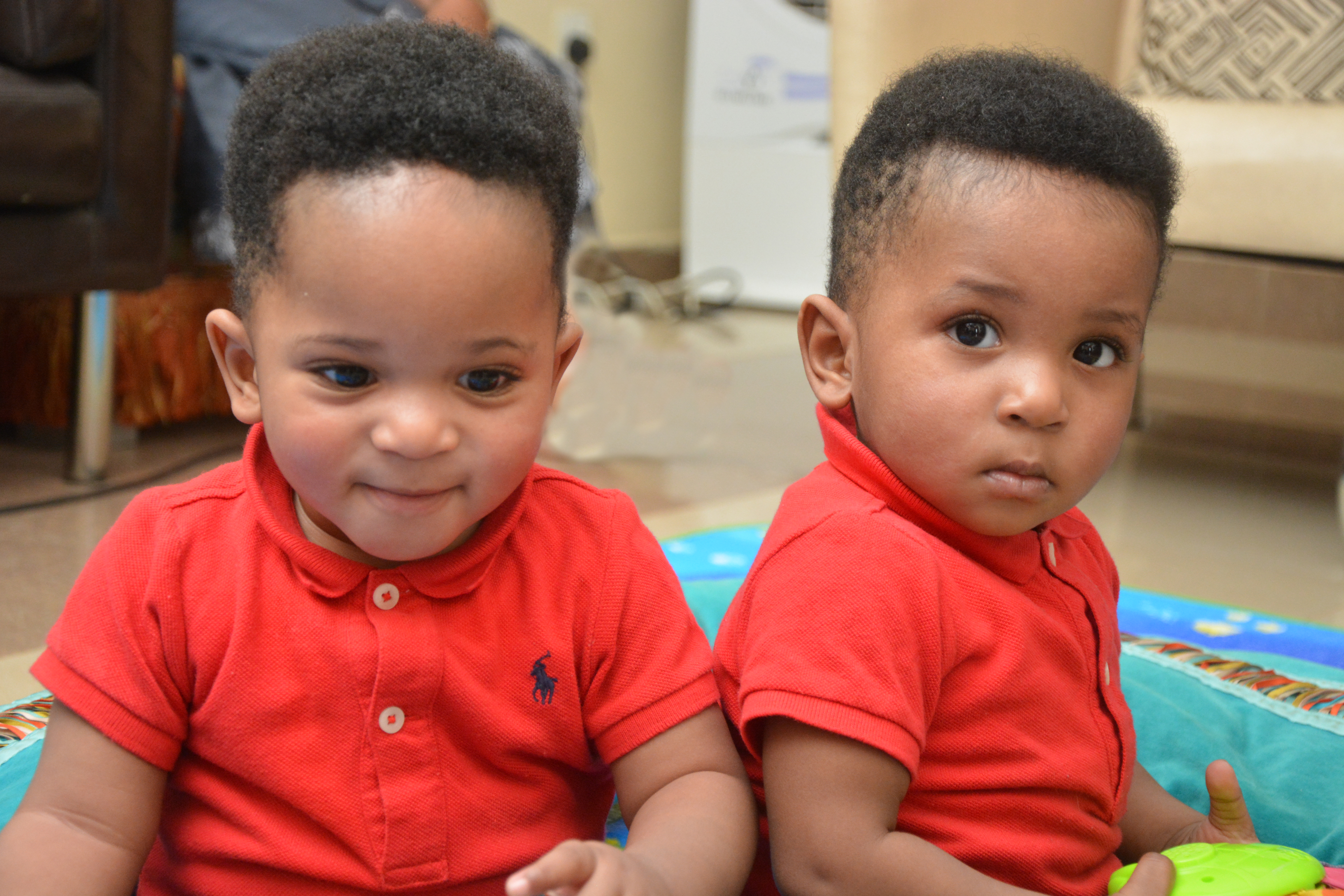 On being a new mum and raising her twin boys
"Raising them has placed a huge responsibility on us as parents but it's been twice the blessing, twice the fun, two miracles instead of one. We couldn't be more excited.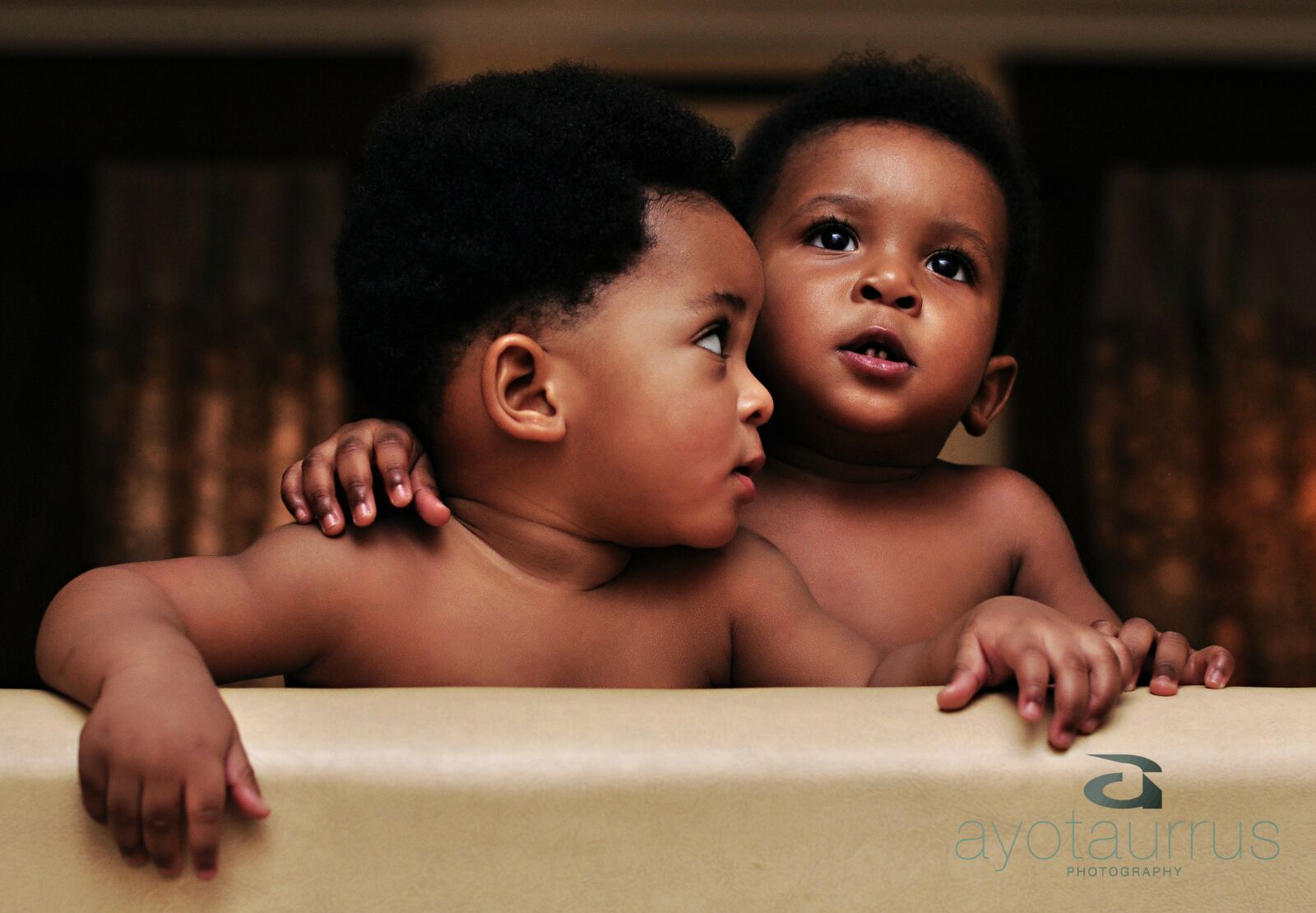 Being a first-time mum, I'm always hand-on and take extra measures in handling my babies and with everyone that visits. In the early days, we always made sure to keep their room warm. Then as newborns, we also had a routine for feeding them every 2 hours with formula and breast milk. Apparently, exclusive breastfeeding was not an option for me.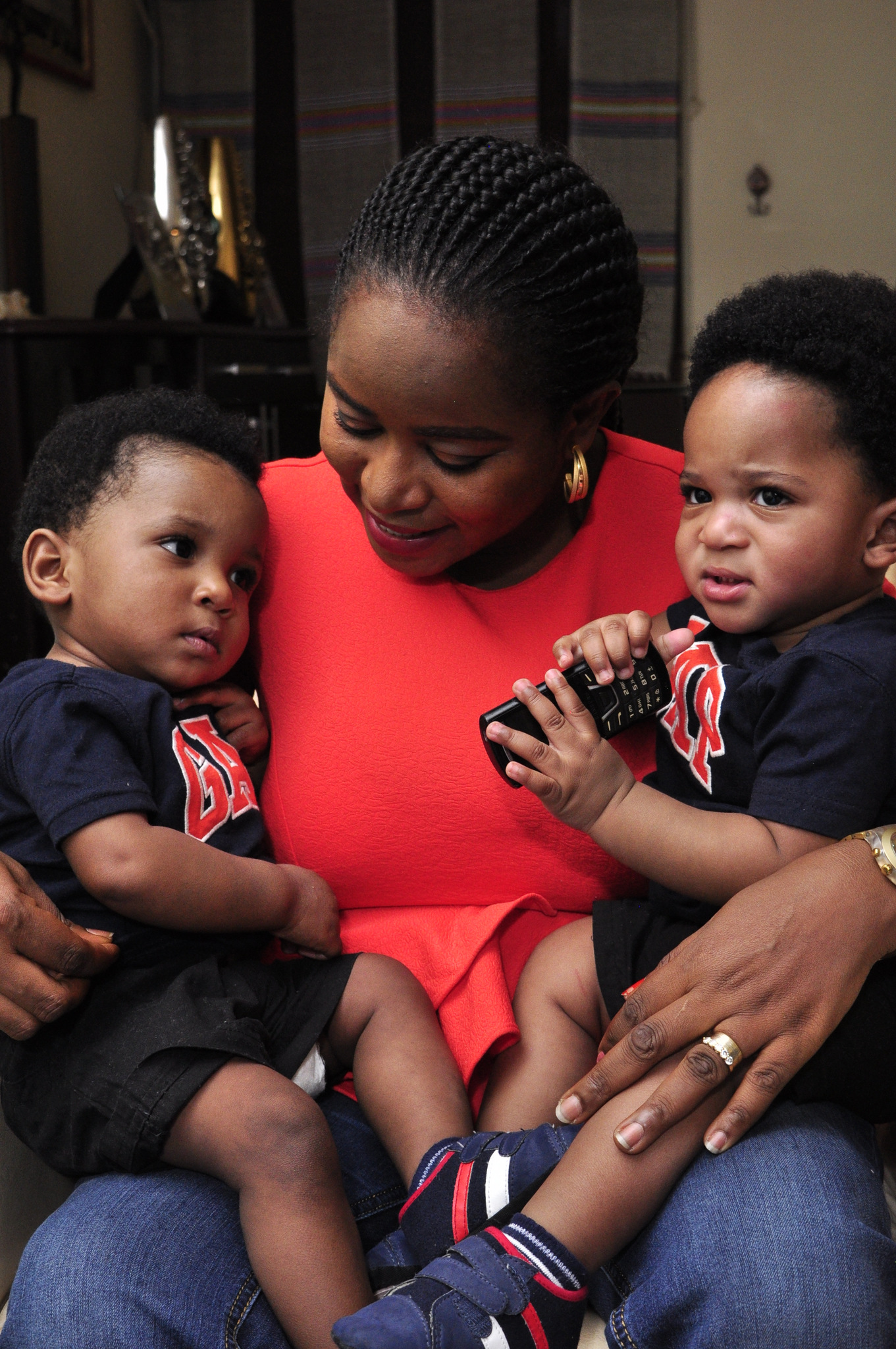 Then, night duties! It's tiring and cumbersome because it interrupts my sleep but it's a compulsory obligation to breastfeed and change diaper at nights. I'm always at their beck and call. Being a working mother adds to the challenges because sometimes, I wake up with a headache owing to lack of quality sleep. Notwithstanding, I have to be at the office in the morning.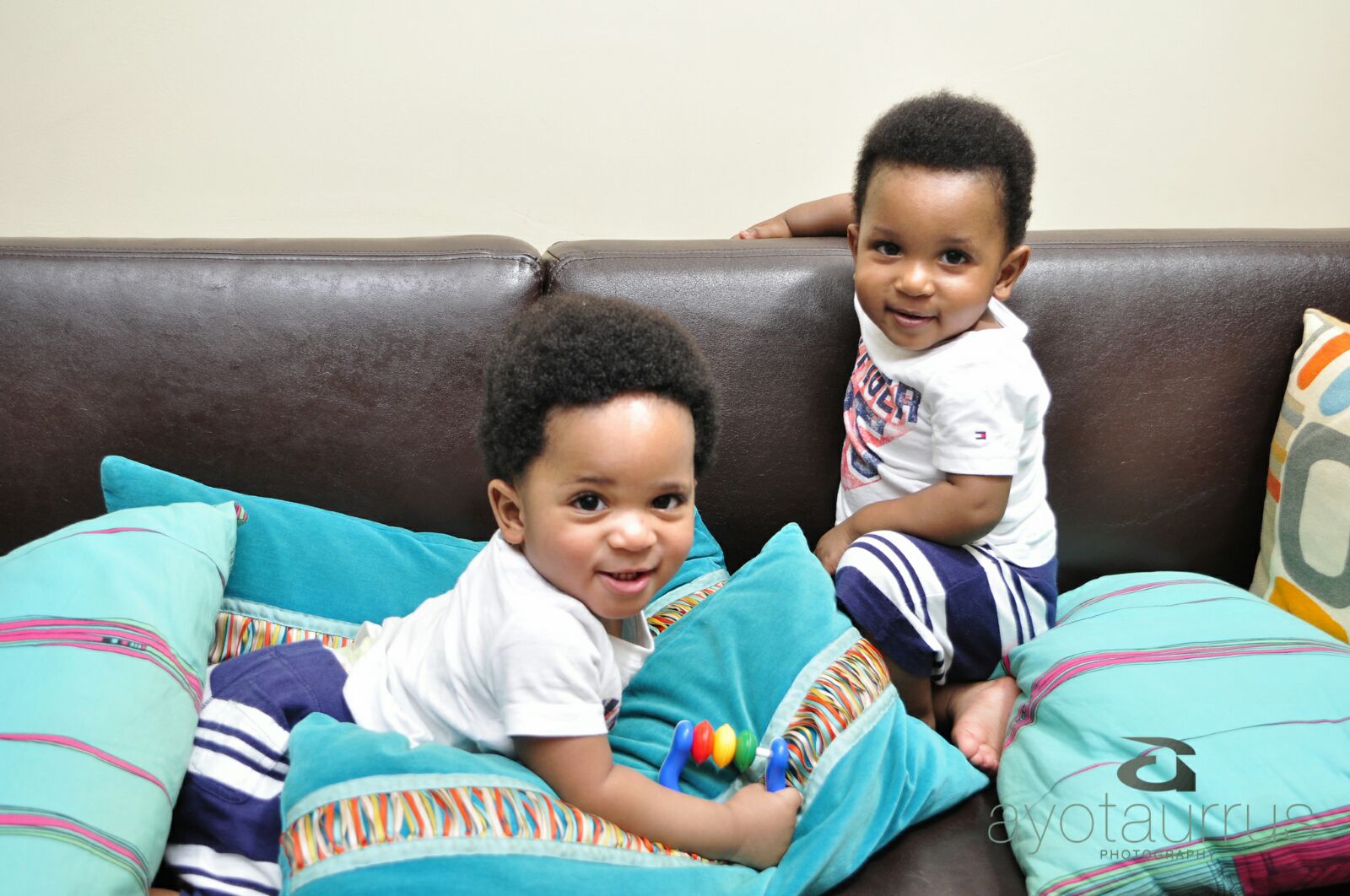 Now that they're toddlers, they're so restless. I had to baby-proof their play area and have my eyes on them at every given time. Motherhood is hard work, round the clock."