"Last man standing'' Banky W Pens Open Letter To Single Men & Women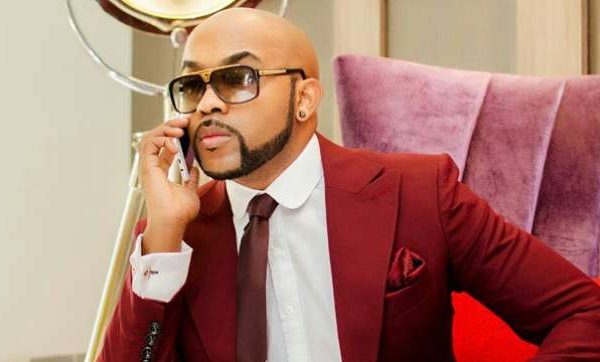 R'n'B singer/Pop artist turned rapper Bankole Wellington aka Banky W has posted an open letter to all Nigerian single men and women titled "last man standing?"
A Few months ago, the award-winning singer shared a photo on his Instagram handle where he and few friends were spotted with their hands stretched out but he was the only man without a wedding ring and captioned the snap 'Last man standing.'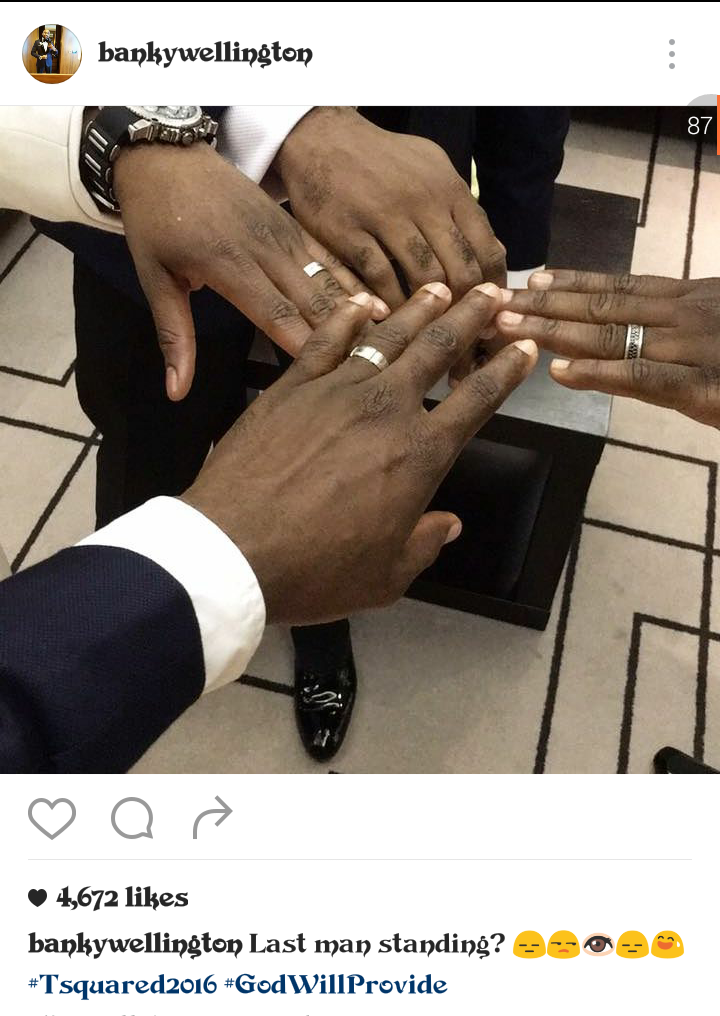 The picture, taken at the wedding celebration of a popular On-Air Personality, Tolu 'Toolz' Oniru and Tunde Demuren in Dubai, however, sparked some reactions on social media.
Banky stated that he posted the letter as a result of the attention he got from a fan who felt unsettled by the fact that he was the only one in the group that was still single and not married.
According to the insightful letter:
"If I got a million naira every time I am asked when I will marry, I' d be a billionaire, but thankfully, I am not the only person in this situation.
"My fellow Bachelors and Bachelorettes, for too long we have been teased, harassed and tormented by Society with When will you marry, and when is your wedding and it is getting out of hand.
"You don't see us going around to old people asking them please when is your funeral. These days, I can't even post Good morning on social media, without someone saying yes, but it will be a better morning when you marry.
"It is with this in mind that GidiLove was created. The song is in defence of all single people in Lagos and all over the world, some of us are just not ready.
"Some of us are single and searching, but it hasn't worked out yet. There are others who may just not want to get married at all. The point is that in the words of the great young scales, it is Nobody's Business.
"By God's grace, we will get there and we will settle down with the right person and live happily ever after.
"But until then, please leave us alone because the same people, who are pressuring us and talking us into marriage, are the same people who will mock us and talk about us if the marriage ends quickly.
"If it is party rice you people want, we will give you party rice and peppered fish and some Ciroc to wash it down but leave us and our single status alone.
"My fellow single people, waste no time in downloading GidiLove today so the next time someone asks you those annoying questions, just smile and play the jam for them.
"By Order of the most Eligible Bachelor in Lagos."
Photo credit: Style Focus