7 Simple Ways to Keep Your Child Entertained This Summer Holiday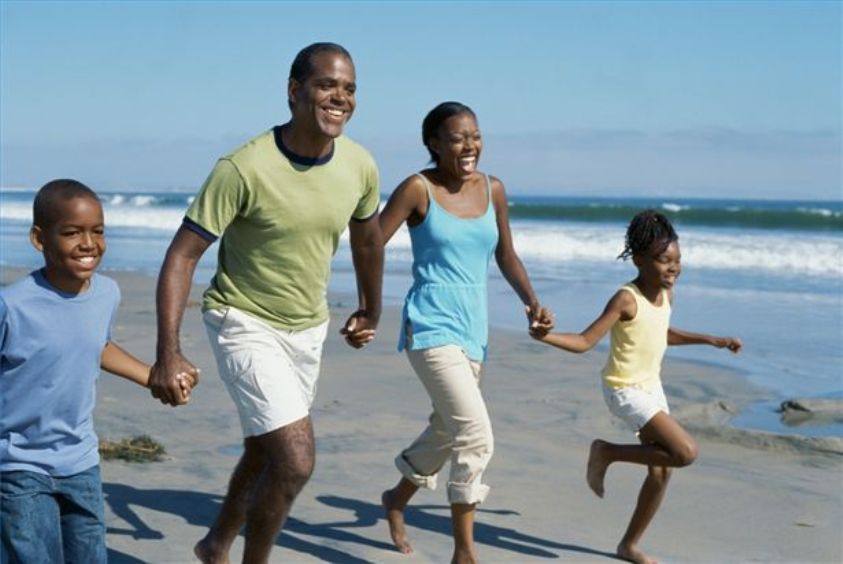 The long holiday is here again! It doesn't matter if you can't plan a family vacation or spoil your child with exciting trips to dream fun spots home or abroad considering the economic recession. These simple ideas will keep your child excited and entertained while you both enjoy some fun quality time together without cutting a hole in your pocket…
1. Visit the Malls. It doesn't matter if you're only window shopping. The attractive items on display will fascinate young children. Besides, even on a budget, you'll definitely find a lot of lovely things your child will love and decide to buy some.
You'll all have lots of fun walking around and checking out different items for sale. Grab a few snacks and ice-cream while at it. You may also stop by at the cinemas to see an interesting movie that's age appropriate.
2. Splash Soiree
Your toddler will have so much with this. Prepare a warm bath and get in with him. Use an inflated pool if you have other kids below 5 and let them jump in and splash around. The more the merrier, right? If using a tub, make a bubble bath and let them play with their water toys.
However, note that toddlers can drown in a bath tub, so be watchful! This is appropriate for toddlers who can stand and walk unaided. Pull the plug and watch their reaction as the water mysteriously disappears.
3. A fun ride around town. Get your children in the car and go for a ride around attractive sights in town, pointing out interesting sights and so on. You may stop at the park as well for some added fun.
Toddlers can also have a fun ride at home. Get a big enough carton, maybe the one that the TV came in. Let your child sit in and either push or pull the box around the house. Relive traffic situations like speeding up to 'catch the green light' or reversing and maneuvering around obstacles while making engine and beeping sounds. He'll likely take a nap that'll afford you some me-time when this tires him out.
READ ALSO: 7 Costless Ways To Give Your Children A Treat On A Bank Holiday
4. Picnics & Excursions. Have family picnics at the beach as well as field trips to places of interest. Go to a museum where there are lots of interesting relics to learn about or the zoo. Your road trip will afford you the opportunity to point at places they might have heard about which you pass by and earmark other likely sites to visit. Don't forget to capture the sights and sounds with your camera or smartphone.
READ ALSO: 5 Tips For A Fulfilling Summer Holiday With Your Children
5. Bake. It's messy, so will surely excite them. Start with easy-to-prepare recipes (MIM has loads of them courtesy of Aunty Fausty) and watch them dance over with excitement. Be careful while at it though, no sharp objects lying carelessly around, ensure your tiled floor is dry. Take other kitchen safety precautions to ensure everything runs smoothly.
6. Build Legos, solve puzzles. This will be even more fun if older siblings or his cousins who are visiting join in. Make it competitive and offer little prizes for added motivation.
For older kids, board games like Scrabble, Monopoly, Chess, Draught, Ludo, are also cool.
7. Let the music play. Whether it's those nursery sing-along songs that demonstrate a particular movement or the regular music they watch on TV, get together, dance, sing and record on your phone. Play later on to create some amusement.
With older kids, especially those who really love music, having Karaoke sessions will make your home come alive more than ever.