Shocking! See Why A Dad Was Severely Beaten By His Kinsmen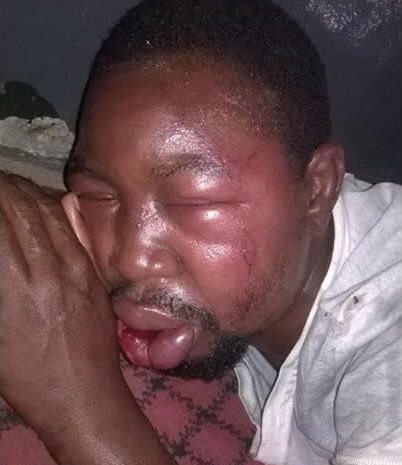 A father named Hammed Olalekan Olalowo has been severely beaten for objecting to the female genital mutilation of his daughter, New Telegraph reports.
According to the report, the father was attacked by his kinsmen -family and members of his community – on his way home from an outing for not subjecting his daughter to the exercise.
He began, "I was on my way home, when some men began taunting me for not allowing my daughter to be circumcised."
He said that he was thereafter beaten and left to die. He continued, "I was bleeding all over my body with swollen face and cuts on my body. What I experienced from them is not what I wish anybody. If it were my wife or children, they may not have survived it."
It was gathered that his wife had run away from her matrimonial home with her children, when she was asked to bring her daughter for the circumcision. Sources say the parents and their children have now left the country for their children's safety.
New Telegraph reports that human rights activists have described the act as barbaric and have blamed it on the Nigerian government for not providing adequate security to its citizens against such practices.