"Make yourself the desired one …" Comedian, Alibaba, Gives Relationship Advice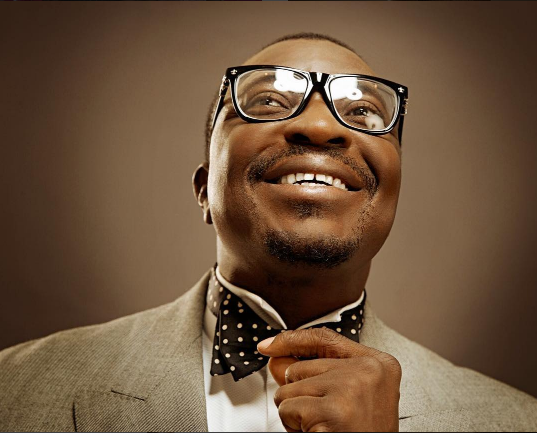 Popular Nigerian comedian, Alibaba, took to his Instagram page this morning to share a candid post for single and married individuals on how they can improve their relationships.
In the post, the comedian and adoring father used the ongoing US presidential campaign to illustrate how people lose out on great relationships because they focus more on criticising others than improving on themselves.
"Why not just pitch your own potentials?" he wrote, adding that each individual should learn to make themselves the desired and eligible one; "that person your spouse cannot do without, someone who becomes all they want in a partner," in place of attacking the other person their partner seems interested in.
Read the full post below…
One thing that a lot of people have missed in the#presidentialcampaigns in the USA is that same thing that makes many people lose out on relationships. Instead of making yourself the desired one, the one that becomes eligible, that person who your spouse cannot do without, someone who becomes all they want in a partner… Naaaa! All you are talking of is how the other person is not fit to be the one. "How can you choose that thing over me?" "Someone without class"….

Why not just pitch your own potentials? Why the demarketing? Go and listen to the speeches at the conventions… The ones that make the best impact are those who sell the candidates than attack the opponents. When you go for a job interview, you sell yourself. Not try to rubbish others. The reason many guys have lost out on some good relationships is because they keep thinking the person they are losing is going after who they left them for because he has more money. May not be true. It could be that the person respects her more. It could be that the person helps her actualize her dreams that you see nothing in better.

It just could be that the reason he doesn't want to be with you anymore is because, in the 4 months he has been with you, you have needed a phone, house rent, tee fare, you accused him of dating everyone who looks like a threat, new shoes, money for weekend, school fees, you have told him you don't want to see him with so so and so, you have given him 4 ultimatums (if you don't blah blah blah, I will not blah Blu blu Blu) emergency financial need …

On the other hand, this other person doesn't have any of those issues. They will definitely have other issues, but not these ones, that makes the guy think, I can get a better deal. We should learn to sell ourselves. Don't listen to those people who say that once a guy says he wants to date you that he cannot change his mind. NEWS FLASH!!! He can! Don't be one of those guys that say you are disappointed that she changed her mind after leading you to believe she will not leave. SHE CAN. Because if you are not what she hoped and wished you were, she would leave. People have a right to change their mind based on what they find out or don't.
Photo credit: Alibaba/Instagram