'How my wealthy father refused to sponsor my studies because I was a female child' – Eucharia Anunobi Reveals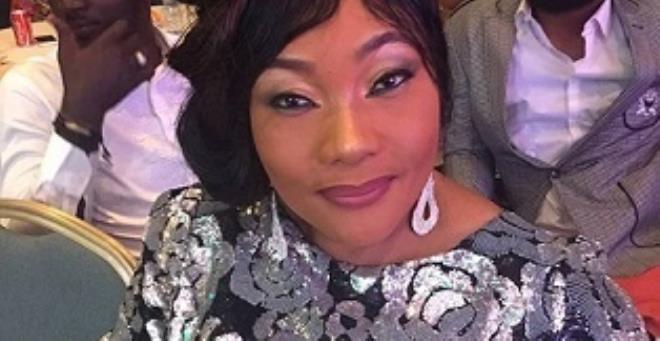 Popular Nollywood actress turned Evangelist, Apostle Eucharia Anunobi has just spilled in an interview with Vanguard about her journey in life, from how her wealthy father turned his back on her and her sisters just because they were girls, to how she was condemned on giving her life to Christ, despite her brilliance and education.
Read the excerpts from the interview…
"I was once a beauty queen. For a year they gave me money, a salon was taking care of my hair, fashion houses made my clothes for that year. I'm a fashion model and I'm still modeling in case someone needs me, I dey there full ground.

"As a matter of fact, I paid my way through university through modeling. My colleagues were laughing at me that my mates are busy doing aristo, seeing governors and going to clubs in VI and Ikeja, you chose going to church.

"They said something is wrong with me, with all my brilliance, but today, by the grace of God, where I go or sit they can't."I have a first degree in English Language, a Masters in Social Work and I'm a Doctor in waiting. I did my Masters in LASU.

"I went back to school just about 6 years ago so it is not too late for anyone whether male or female to go back to school. There's need to go back to school and get an education even if you are 75 years old."
She continues:
"I come from a privileged home, I'm Ajebo. We lived at no 5 Musa Yaradua, Victoria Island. In fact, we were the last set at Federal School of Arts and Science.

"I have A's in English, Government, Literature etc, at the end, I wanted to go to University and I'm the first born but my father said he had no interest in training the female gender in his family after secondary school.
"With all his riches and my brilliant result he refused to sponsor me to University except the boys. He abandoned me on the way and that was how at the age of 16, I started fighting for my destiny. This was what made me begin seeking God at a very early stage."
When asked how she pulled through, she said:
"A good friend, Peter Ononiwu who knew me back then said I have the endowment to become a model and that was how I started modeling. I was on so many fashion shows at the time.

"I was determined to show my father that I am not a mistake of creation, there's a reason God made me a girl. On my own, I said a Girl must be somebody. After all, Christ came through a woman and when he resurrected it was a woman that saw Him first.

"There is a special grace God gave to women and that's power of intuition. A woman with Christ is a destiny finder and helper. So, by the grace of God I passed Jamb and got into the University of Nigeria,Nsukka and for the 4 years on campus, I paid my school fees all by myself.

"I am Eucharia all by myself. There's a reason why God allowed my father to turn his back on me and my sisters. If I had it all perhaps, I wouldn't have discovered who I am and wouldn't have been as successful as I am today.
"We are amazing creatures but sometimes people are confused about the meaning of talent. This is what defines and distinguishes you. Naturally, it is left to you to discover. You don't need anyone to help you discover your gift. Unfortunately, some people don't understand who they are or what they should do to become relevant or make money.
"So discover that thing you love doing and that you do effortlessly, nurture it and see yourself unstoppable," she advised.
The bold steps the light skin mother of one took as a woman to get to the enviable position she now occupies; as well as her exploits in Christiandom are worth learning from.
Photo credit: Instagram