'If you are above 40, then you have every business reading this' Charly Boy Writes On Male Menopause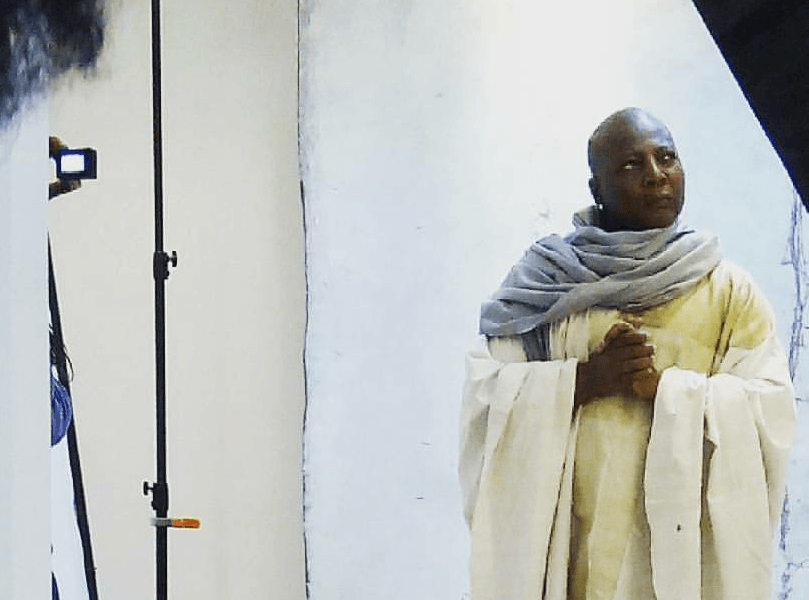 Popular social commentator and dad of 9, Charles Chukwuemeka Oputa, popularly known as Charly Boy, shared this piece to create awareness about male menopause. Read below.
If you are above 40yrs old, then you have every business reading this. If not however, you still need to go ahead and read because your own time dey come.

I mostly talk about the experiences I have been through, to talk to me and some times to heal me or some of the people I counsel. I share things I have learnt, so others can pick any positives that may help them in their journey through life. Na so.

The stage I am at now and what am going through, is what I have discussed with so many men including my father-in-law in the past 30yrs. I never thought or even imagined I would one day be wearing the same shoes myself.

Some men right now are experiencing symptoms that include fatigue, serious mood swings, depression and wait for it….sexual problems; like not being as desirous of your spouse sexually as you have been in the past.

Like noticing things you didn't use to notice in the past in your house hold. Like being irritable and short fused or the feeling of being alone even when you're surrounded by family.

Oyinbo people get name for am, dem dey call am Men-O-Pause.

When a woman is moody, it's hormones. When a man is moody, it's work related stress, money problems, or just one of those days, right? Maybe not!

An increasing amount of evidence points to an aging-related hormonal change in men that corresponds to the hormonal change in women known as menopause. Some call it "male menopause" which some believe is not entirely accurate but still gets the point across.

Much the same way women's estrogen levels drop after a certain age, men's testosterone levels decrease with age.

Testosterone is also known as androgen, and many doctors prefer the term "andropause" for this male condition or mid-life crisis, but all na the same pausing. Anything wey pause, dey on hold.

So for many husbands, their sex life with their spouse is on hold. For some, this has been on hold for weeks, months and even years. Wahala dey o.

According to my research, testosterone decreases very gradually, in the area of 1 percent per year starting around age 35, don't take my word for it, go ask your doctor or go read it up. So Na him be say my own don decrease by 30%? Kai!!!! See life.

Some of the symptoms are remarkably similar to those experienced by women in menopause, including moodiness, fatigue, thinking too much, depression, decreased sex drive.  Hummm, my brothers, old age no fit hide sha, no matter the charlyboy in us.

So how do you know if your symptoms are related to Mid-life crisis/Menopause or to some other condition?

All I can tell you is to take a trip to the doctor.

My guy, this life funny o. See me, see menopause. Tufiakwa. I reject it in Jesus Name!

Now if you are the wife, there are a few things you can do to try and help get your husband back to the way he used to be before this sudden turn of events.

First, understand what you're dealing with, both of you should see a doctor together.

It is not always correct for wives to allege that their husbands are not getting their sex games on due to escapades with a mistress. For some wives, they say fuck it, and find themselves a handy man.

Meanwhile, this is one of those times in a man's life when his wife "should be" very sensitive and go further to research on the topic especially in these days of Internet.

Wives must help out by making extra effort not only to be sexy but to be the gentle aggressor in this time of need.

There are treatments for these conditions so partners must be open to talk about it.

Wives, what you never want to do is sit there and do nothing cause that will surely become the death of sex in your relationship.

But if you're already getting your groove on somewhere else, never mind.

Most men may have problem with going to see a doctor and actually dealing with their problems, so the wife may have to find a way around that but, rest assured that seeking help will be more than worth it in order that both of you begin to feel jiggy again and better controlling the mood swings and other symptoms.

Na so I know reach o, Men…Ohhhh…Pause!!!
Photo credit: TY Bello