See Update On 6-Year-Old Maid Allegedly Labelled A Witch And Brutalized By Her 'Madam' In Abuja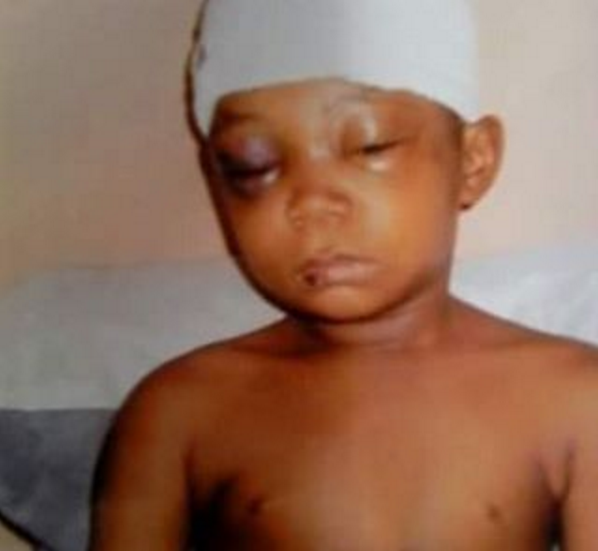 A few days ago, news of this 6-year-old housemaid, Precious Nwole, who was allegedly brutally beaten by her madam in Abuja, before sending her back to her family in the eastern part of the country (read here) went viral. Today, a new report has emerged concerning the well-being of the innocent girl.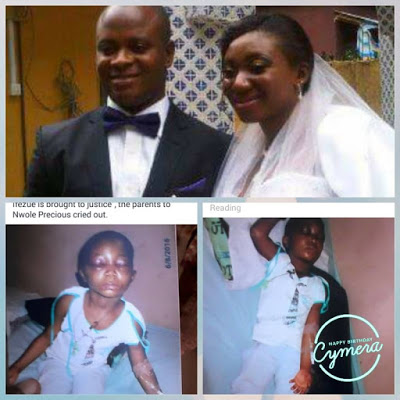 According to the girl's cousin, Rita Ifeoma Anyim, who shared the little girl's story via her Facebook page, Precious has undergone a surgery in the hospital and was discharged two days ago.
She added that the girl's family have contacted NAPTIP (National Agency for the Prohibition of Traffic in Persons) and they are on the case already, adding that nothing has been heard of/from the said 'Madam', Mrs. Chinelo Ifezue Ifediora, who brutalized the girl after labelling her a 'witch'.
Photo credit: Facebook