Angry Husband Fatally Doused Wife and Kids With Petrol After Disagreement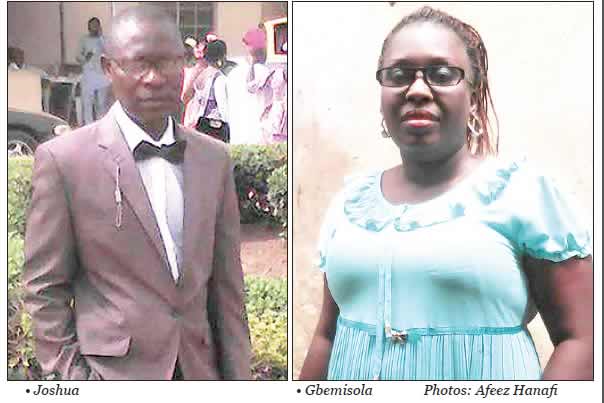 On Thursday, a family man identified as Joshua, was said to have poured petrol on his wife, their 11-year-old daughter, Dolapo, and his 7-year-old son, Samson, and then set them on fire after a disagreement between the couple.
According to Punch, the sad incident occurred at Augustine Street, Ire Akari Estate, in the Ifo Local Government Area, Ogun State.  The 43-year-old wife, Gbemisola Edward, and her 11-year-old daughter have been confirmed dead at an Ogun State hospital after suffering from severe burns.
Gbemisola's 16-year-old son, Joshua Babatunde, who escaped by a whisker, said his stepfather had wanted his mother to sell their three-bed-roomed apartment, but she declined and a disagreement ensued between the couple.
"It was the scream of my mother that woke me up. Dolapo and Samson were also set ablaze. I wanted to put out the fire when my stepfather poured petrol on me as well. Before he returned with matches, I managed to escape and reported to the Ifo Police Station.

"He was working with a factory but was sacked some months ago. He then told my mother to sell the house so that he could use the money to start a business. But my mother said she would never sell the house she struggled to build.

"We moved into the house in January. The following month, he and Samson started living with us. It was a woman at our former residence in Iyana Ipaja (Lagos State) who gave birth to Samson for him. He used to beat mum while we were in Iyana Ipaja," he said.
It was also gathered that Joshua fled immediately the incident happened, while the victims were admitted to Aron Hospital, a private facility in the area. Dolapo was said to have died a few minutes after she got to the hospital, the wife died on Friday, while Samson, who has burns in the head, hands and legs, is still responding to treatment.
The burnt woman's brother identified as Wale, revealed that she had always been abused by the husband, adding that constant beatings forced her to relocate from Iyana Ipaja to Ifo.
"Their relationship had been fraught with quarrels since when he was living with my sister in our house at Iyana Ipaja. There was a time he threatened to kill her with a machete. He stole her money and fled.

"When he knew my sister had built a house, he went there to reconcile with her. She insisted that they needed to go to the registry which they did in February.

"I visited my sister two weeks ago. She said her husband had been threatening her again and that she had told him to leave by the end of August. It was on Thursday afternoon that I got a call that he set her and the children ablaze," he said.
Meanwhile, the Ogun State Police Command's acting spokesperson, ASP Abimbola Oyeyemi, said the command had launched a manhunt for the killer husband.
"The Commissioner of Police has ordered that the suspect be fished out. He can only run, he cannot hide," he said.
Photo credit: Punch