Dear MIM: Should I Continue With This Childless Marriage After All These?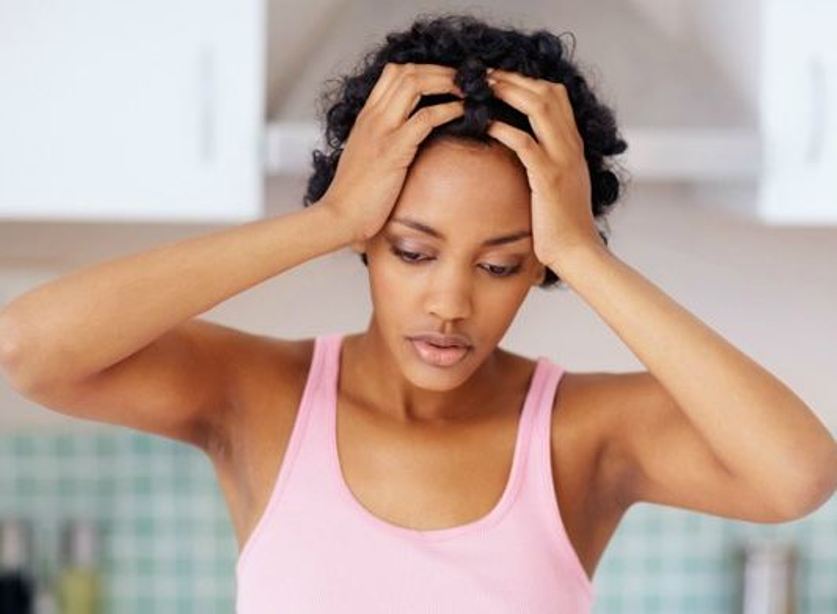 I have been married for 5 years without a child. In our quest to find a solution, it was discovered at the hospital that my husband has a low sperm count. The diagnosis was confirmed at several hospitals we visited and we decided he should get necessary treatment at a reputable hospital close by. However, he has been very nonchalant about the situation and I always have to plead with him to take his treatment seriously. Still, he does whatever pleases him.
To cut the story short, after we made the discovery (shortly after our first wedding anniversary), over every slight argument, I would receive a hot slap on my face.
I lost my father around that period too and it took us 3 months to bury him. During his burial, my hubby never contributed anything – not even a penny. He likes keeping malice as well, in fact, it's top on his list of bad habits.
He has his own business but has never paid house rent on his own since we got married. I always support him with more than half of any amount we are paying. 80 percent of things in the house was acquired by me, yet he never appreciates my efforts nor supports me. However, if an outsider assists him or borrows him money, he will appreciate them and even organize a date when he repays the money to show more appreciation.
As mentioned earlier, he likes slapping me. I didn't use to retaliate but on one occasion, I did and he served me an even harder slap. He was about to beat me when my cousin showed up and rushed to my rescue. He, unfortunately, received a few hard punches as he tried to free me from his hold and I quickly ran out.
Any time we argue, he either slaps me or leaves the house, telling people false tales about what really transpired. He has told some of my friends that I don't support him in any way and that I am responsible for our inability to conceive. About two months ago when I confronted him again about his false accusations, he beat me up severely and I decided to move out of the house so I can find some peace and rest from all the abuse I have been receiving.
Now, my pastors are calling me to come so we can talk and resolve our issues. Everyone is saying I should return home, that what happened is not enough reason for me to leave the house, despite the fact that they know my husband has never shown any remorse about his constant abuse. I still love him, but does he deserve another chance? What do I do?