Proud Mummy Moments as Foluke Daramola's 10-Year-Old Daughter Emerges Africa's Youngest TV Host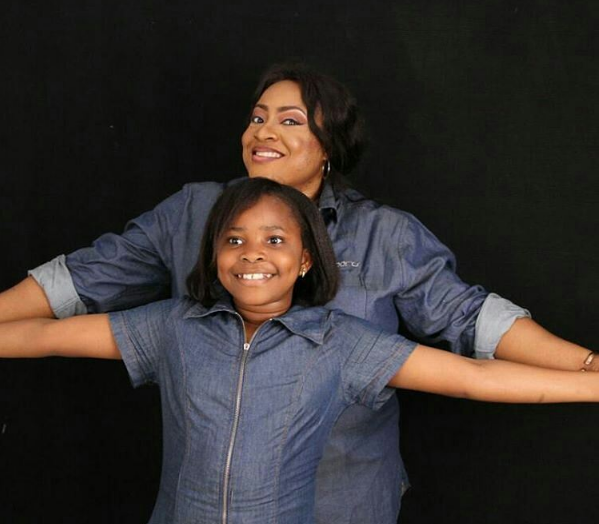 With so much only a mother would understand, Foluke Daramola Salako celebrated her daughter, Ibukunoluwa Ayomikun Owolabi who emerged as Africa's Youngest TV Reality Show Host among 15 other inquisitive children.
The 10-year-old is not only inquisitive to know about her Yoruba cultural heritage, she embarks on an adventure that takes her round the various cultural sites and she tells the story in her own way.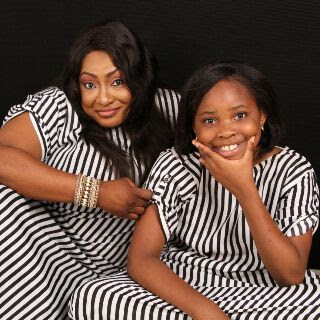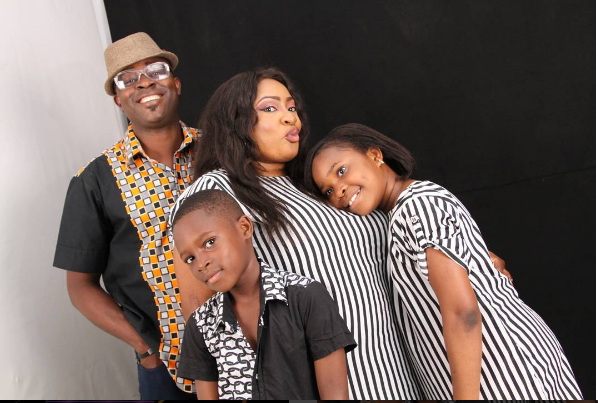 For Foluke and her husband, Salako, they clarified the fact that the show is for the promotion and education of Yoruba culture and tradition around the world.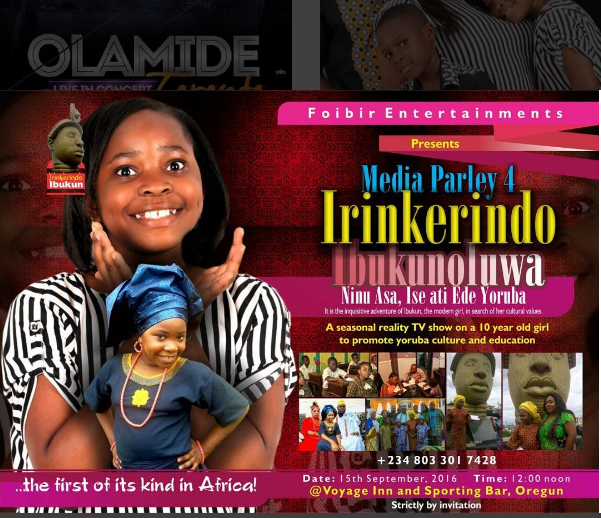 The elated mum of two took to her page to celebrate her star kid by posting the photo above and wrote:
NATIONAL ALERT!
" She is the leader of 15 other inquisitive children. They have been moving from place to place as a team in search of the cultural tenets and values of what makes the Yoruba race a unique one in the committee of other cultures in Nigeria, their country.

This is the inquisitive and unique adventure of Ibunkunoluwa, a 10 year old Yoruba girl in search of her cultural values with her team.

They are the ambitious modern children, but they still want to grow in the cultural tenets of their race.
They love their culture. They want to know everything about it. They have been moving with their diaries to write down what they are learning and knowing about it. They have a brilliant mission to produce a unique book for the preservation of the Yoruba culture.

It is a seasonal reality television show which will expose this adventure and document it for the generation of other children to come and learn about.

It is a unique content for every home to watch across Africa.
It is the Irinkerindo of Ibunkunoluwa ninu asa, ise ati ede Yoruba.
Welcome to the show!
Coming soon on your TV stations across Africa.
Media parley event comes up on Thursday, September 15, 2015."
Photo credit: Instagram