Single Mum Explains Why She Dumped One Day-Old Baby By The Roadside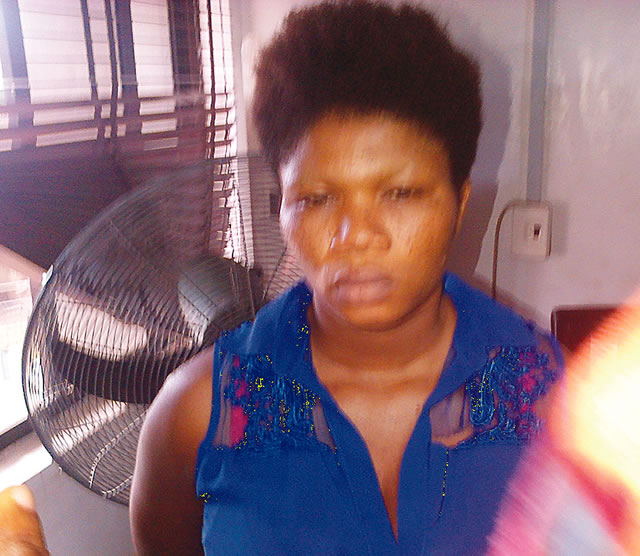 The Ajangbadi Police Division of the Lagos State Command on Thursday, September 15th, arrested a 31-year-old single mother known as Ifunanya Eme for dumping her newborn baby by the road side by 3.a.m on Tuesday, barley two hours after delivering the baby by herself.
It was gathered that a passerby alerted the police after hearing the cries of the baby. The police arrived the scene and took the baby to a nearby hospital for check up, before they initiated an investigation to find the mother.
Punch learnt that Eme, who hails from Enugu State, said that she dumped her day-old baby because her lover abandoned her when she became pregnant and that she had no means of taking care of the child.
Eme, a salesgirl who lived with her elder sister in Ajangbadi, had met her lover, John, who worked as a contract worker with a company in the area and informed him early 2016.
After telling him she was pregnant,John ended the relationship, fled the area and allegedly switched off his mobile phone.
Several months later, Eme was delivered of a baby girl on Monday at home, then wrapped her in a polythene bag and allegedly went out to dump the polythene bag by the roadside around 1:00 am on Tuesday.
Neighbors were said to have woken up to the sight of the baby. The police was called in, they traced the baby to Eme and she was subsequently arrested. The baby was said to have  been rescued and is currently receiving medical attention.
Speaking with a reporter, Eme said she had not been able to reach the father of her baby after she informed him that she was pregnant.
"I am not married. I work as a salesgirl at a supermarket at Church bus stop in Ajangbadi.  I met John last year and we started dating.

When I discovered that I was pregnant early this year, I called John and he said he was travelling and he was not prepared to take care of any child. Since then, he had not come to see me, and his mobile phone number had been switched off.

I was delivered of the baby at home on Monday because I could not afford hospital bill. I am an orphan. So, when John left me, I did not have parents that I could give the baby to. I therefore decided to dump her by the roadside where kind-hearted people could pick her up."
Fatai Owoseni, Lagos State Commissioner of Police, Fatai Owoseni, said after the baby had received medical attention, she would be transferred to the appropriate government agency for rehabilitation.
Photo credit: Punch