Family Publicly Disowns 27-Year-Old Daughter Over Alleged Lesbianism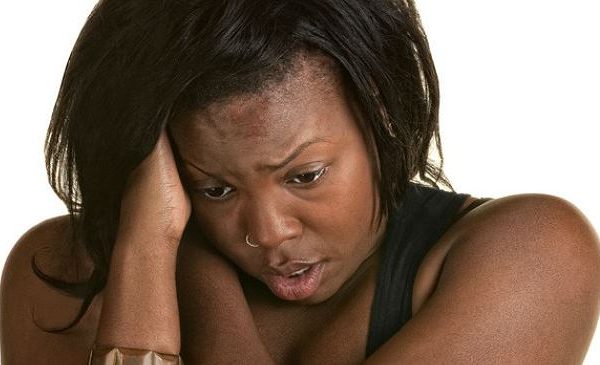 On Wednesday, a family in Egor Local Government Area of Edo State took the painful decision to publicly disown one of its daughters over her alleged persistent penchant for lesbianism.
National Mirror reports that the family said since their 27-year-old daughter, Omohe Loveth Minnie had refused to heed to their warnings and advice, it decided to go public, saying it can no longer bear with the shame the act has subjected the family to in the eyes of the public in the past years, even after she ran away from home.
READ ALSO: "I don't regret tricking a man into getting me pregnant. All that matters is my baby," Nigerian Lesbian Mom Confesses
Mr Mike Omohe, the head of the family disclosed to newsmen in Benin City that although it was a painful and sad decision, members of the family will not mind undergoing the rigorous process of making sacrifices to appease the gods.
"We have been fully informed of our daughter, Omohe Loveth Minnie's shameful act of lesbianism. We now know that true to rumours we have had in the past, she is now a lesbian. We also know of her shameful relationship with one Adediran Adesuwa Victory, a female.

We want her to know that she is no longer acceptable in our family as a daughter. She can no longer refer to us as family members nor return to the family.

As a matter of fact, she cannot even practice her shameful act here in Nigeria as we will report her to government and ensure that she is jailed.

As a responsible people, who puts premium on African culture and tradition, we disapprove of her act," he said.
Photo credit: Google Images