Dear MIMsters: Is This Woman I Call Mum Really My Biological Mother?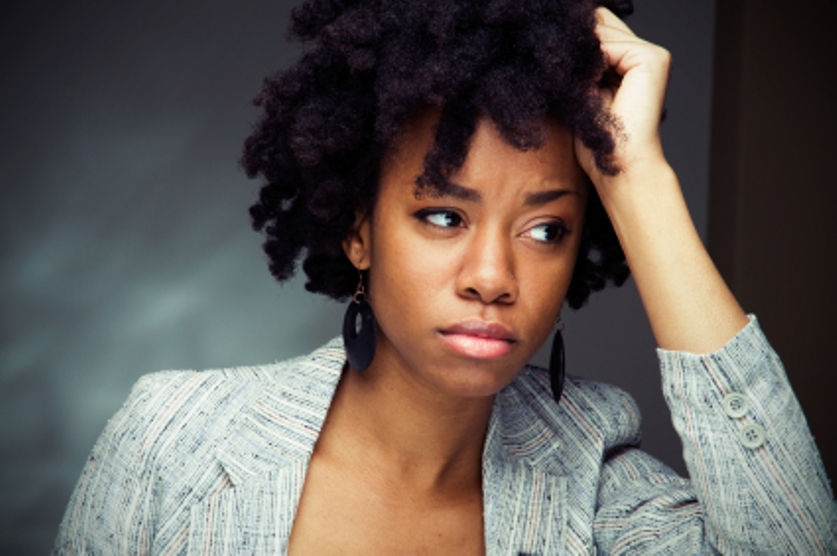 Please, how have I offended this woman I call mum? She's so used to controlling my life and still wants to continue even in my husband's house. I am questioning if she's my biological mother because she does not behave like one.
She kept selecting and chasing suitors away until she finally consented to my marrying my husband simply because she felt he's a weakling by his looks.
But soon after my introduction, she started complaining that the distance is too far and will not be able to see me whenever she wants.
It got to an extent that she started saying she's not in support of the relationship. Meanwhile, she was the same person who took me to several prophets who told me he is my soulmate. I and my hubby personally footed all the expenses from introduction to wedding without anyone dropping a dime to support.
I bought her and my dad George wrappers and expensive lace material for blouse but couldn't get shoe and bag because I was unable to get the design she requested but offered to give her money to buy it which she refused, saying it's a taboo.
I took my dad's own to the tailor and payed for it because he was 93 years when I got married. She insisted I do same for her which I did without objecting. I bought them only one attire because they fixed both traditional and white wedding in one day but changed plans two days to the wedding. She insisted I got another attire for them but that was impossible because my account was in 'red'. Credit goes to her because I was doing everything she wanted by organizing a top class wedding reception so I don't downgrade her before her mates.
She threatened to dress in rags if I didn't get her what she requested to disgrace me and told everyone we didn't get her what to wear. This is a woman I got series of clothes, shoes, bags, etc, for few months to my wedding.
To cut the story short, she didn't attend my wedding simply because I dressed up in a hotel. I lodged with my train somewhere because hubby and I live in a different city. Secondly I was told during prayers not to dress up in my father's house on my wedding. But that day she insisted I must come home to dress up from the house. I had to go over to my father's house to beg her to follow me to church but she bluntly refused.
I arrived church about an hour plus late, just when the priest was about to cancel the wedding because of her tantrums. I however held back my tears and kept a smiling face.
She arrived after the wedding during photography session. She came to the reception with my brother to disrupt my reception. She said that I refused to allow them escort me from Delta to Lagos and to buy goats for the village youths, which I had already paid for.
Then, months after I got pregnant, she said I should go and have my husband's first child in her place which I bluntly refused. She said she won't come for Omugwo and she didn't. I had same issues with her when I had my second child. I ended up developing complications due to stress.
Recently, I lost my dad and went back home to visit and she insisted I stay at her place with my kids and maid, meanwhile, there's no space in the house. My husband instructed me to lodge in a hotel because I'm currently pregnant and not too strong. She picked offence and started telling my siblings that I said she and her house smell.
Please help me to solve this riddle. I'm suspecting she isn't my biological mum because she's been like this with me all my life but doesn't treat my siblings the same way she treats me.