Hip-hop Star, Ludacris Teaches His Kids How To Support Their Communities Through Charity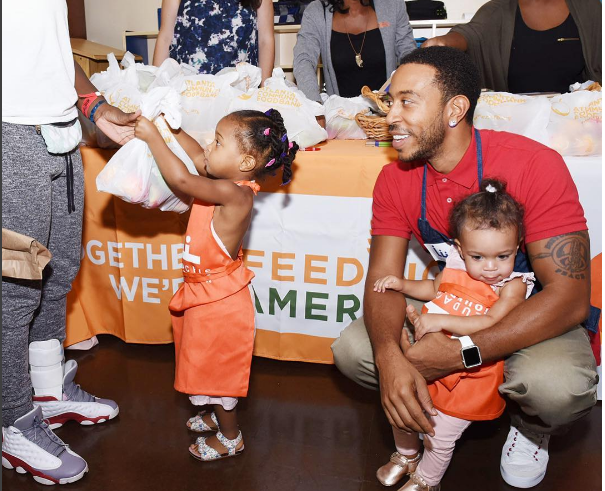 American hip-hop singer Christopher Bridges, better known by his stage name 'Ludacris' is one daddy who knows one or two things about teaching his kids great values.
Just as September marks the official month for drawing attention to hunger in America and the Atlanta Community, the doting dad, together with two of his gorgeous little kids where spotted handing out gifts and food to kids in Atlanta.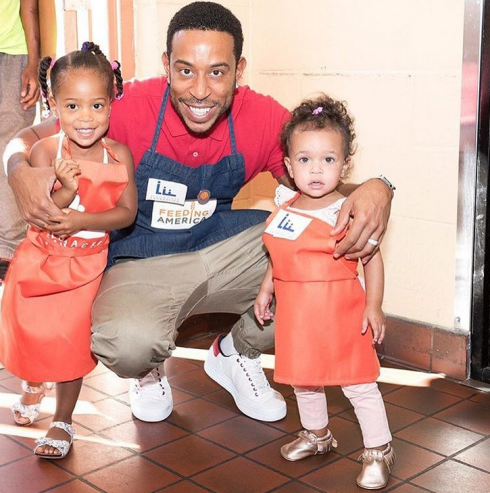 The philanthropist shared the adorable photos with his kids and tagged it:
"Teaching them early the importance of supporting our own communities. #daddysgirls#postivechange @TheLudacrisFdtnworking with @acfb & @feedingamericafor #HungerActionMonth to inspire#HealthlyEating for kids w/#CarrieSteelePittsHome #LudaCares"
This is absolutely beautiful!
Photo credit: Instagram