5 Ways To Make Internet Use Safer For Your Kids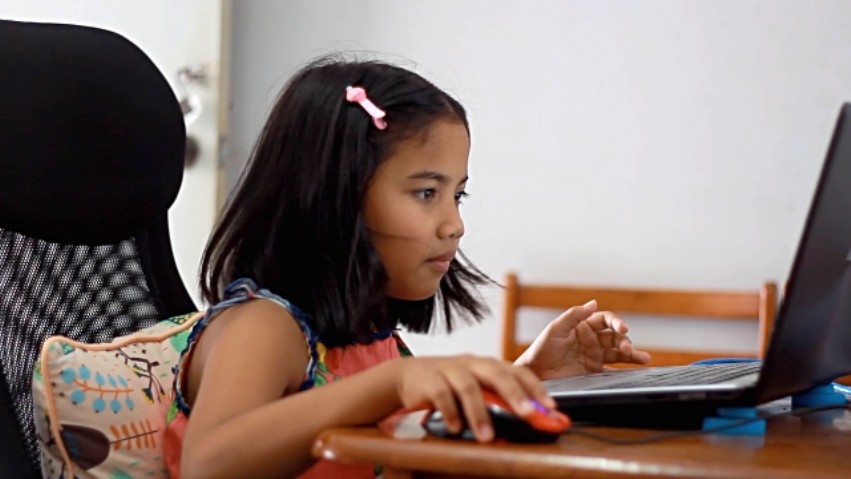 Matthew Imerhion
The internet is the go-to spot for almost anything nowadays. On the flip side, people have also been robbed, emotionally and physically abused while others have been morally corrupted.
How then do we make the Internet safe for the innocent and vulnerable minds of our children, especially now that they have smartphones, laptops and personal computers at their disposal? Well, trust MIM to fish out some effective ways to monitor and protect your smart kids from their unbridled curiosity and that harmful or inappropriate information flying around in cyber space.
1. Passwords
Most kids cannot get access to the internet except on a family computer or in a cyber café that is open to the public. They may refrain from visiting certain sites in public because of those nosey adults looking over their shoulders. But what about the computer at home? Keep computers off their bedrooms, put in public spaces in your home, set a reasonable time limit for daily use, have clear-cut rules on usage, set penalties and put a password. By putting a password (this should be constantly reviewed), your child cannot access the computer without your permission. That means they always have to tell you what exactly they want to do on the Internet and you in turn can guide them to the specific site.
READ ALSO: 28 Internet acronyms every parent should know
2. Always check history record

You pull out a chair and sit at your computer. Something doesn't feel right. You power the system and the first thing you see is the official Ben 10 website. You quickly manoeuver with your mouse to the history button and click on it. A drop out box appears and you see a list of all the websites that were visited in the last week and find out that they are filled with Ben 10 website address. You heave a sigh of relief and start to think of the most appropriate punishment for your 9 year old son.
If you want to find out what websites your kid has been visiting, simply click on History when you open your browser and it shows you a list of all the websites visited as far back as the last two months at least.
Of course, kids of this age are too smart for their own good, so there may be no history to view. If there's always no record of the sites your child has been visiting, take it has a red signal; he's been viewing sites he obviously knows will not get your approval.  Don't just laugh it off, saying, "Kids will be kids after all."
READ ALSO: Sexting: Tips to Help Your Child Avoid the Menace
3. Firewall & Filters
Firewalls were originally built, probably by civil engineers, to limit the spread of fire. In computers, firewalls are software programs that are meant to protect your computer from harmful or uninvited intrusions. Filters on the other hand are meant to stop your computers from connecting with certain websites that have been marked as forbidden. Most computer Operating Systems like Windows XP or Windows 8 come with basic firewalls and filters (Parental Controls) but this is not enough. Internet professionals suggest that you install third party firewalls and filters if you really want to protect your child and computer from the viruses, softwares and websites that prowl the internet seeking for prey. You can contact any IT expert for advice on effective options.
4. Install safe Browsers

The Internet helps children carry out research for their school and homework. So, if you have young kids that have their own computer, using browsers that have been configured for education and entertainment for kids will be your best bet. There are also safe search engines that provide only websites for children educational topics. These include, Zoodles, KidsCilck!, KidInfo, AskKids, Sweetsearch, Infotopia and Google Scholar. These are just a few. Make them available on your child's computer.
5. Talk to them
This is also an important measure because your child will still come in contact with older children outside the scope of your watchful eyes. It will be good if you have prepared them to withstand peer pressure. Enlighten them on the dangers of interacting with strangers online as well as posting pictures and personal information on social network sites. Whenever you hear a story of an online relationship that went wrong, let them know. Teach them to ignore pop-up invitations because these invitations might not be exactly what they present themselves to be. This is perhaps the most important precaution you can take, especially as your kids grow into adolescents. I mean, they have got smartphones now, right? And even if you take away their smartphones and replace them with the good old regular phones, they can always use their friends'.
Photo Credit: Getty Images