Celebrity Fitness Trainer & Mom of Two Tracy Anderson Dishes on 10 Steps to Get Fit in 2017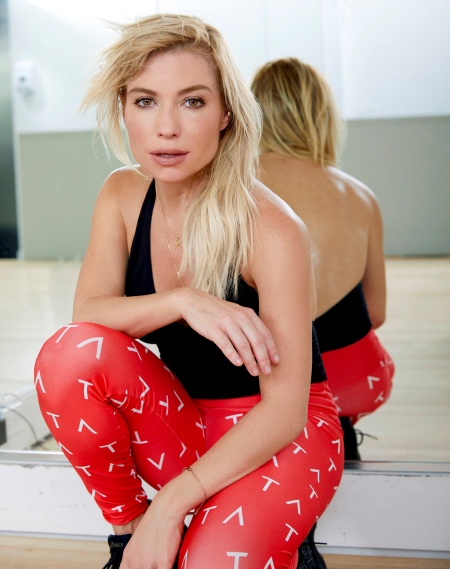 Mother of two, Tracy Anderson, in a recent interview with People Magazine, is sharing her 10 daily tips to jump right back onto the fitness wagon this new year. The fitness guru has worked with stars like  Jennifer Lopez and Gwyneth Paltrow.
Check out her tips below:
Day 1: Start a daily regimen of stepping on the same scale every morning in the nude.

Tracy says that one has to know and be comfortable with your present state of being, while starting the process of transformation.
Day 2:  Stay focused on you and your best, balanced self. Don't compare to others.
Be content with you, don't pay attention to other. Wise words..
Day 3: Find a program that will support your long-term body.

"Remember that there are no quick fixes," says Anderson. She encourages people to find a programme or routine that will give them a desired result.
Day 4: Don't think you can't, believe you CAN!

"Have a growth mindset so you don't get stuck in your workout mentality," Anderson says.
Day 5: Be Patient.
Be patient with yourself as your body adjusts.
"It takes time to get your body to speak the language — but once it does [your body] just becomes more and more intelligent and your results continue to improve," says Anderson
Day 6: Be positive, and give yourself positive reinforcement.
"It takes patience to actually love your workout," says Anderson. "I look forward to my workout, but when you have distanced your body from regular movement it's uncomfortable to get going. Once you do, it's everything."
Day 7: Fuel yourself properly.
Choose good food, not fast foods. One always has to be mindful of what goes into the body.
Day 8: Sweat. 
"Learn to love to sweat." tells Tracy
Day 9: Make sure you are performing in your workout. 
Always give your best and all in all workouts. Engage muscles and core to get the best results
Day 10 and beyond: Be consistent.
"I can't stress this enough," says Anderson. "Every day that you don't work out you are gaining weight or staying the same."