Snapback Goals: Kerry Washington Talks Struggle To Get Her Pre-Pregnancy Shape Back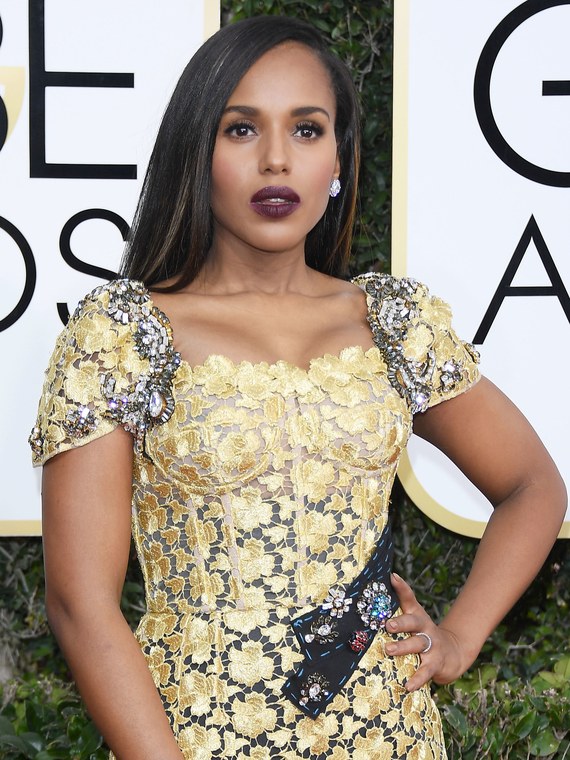 Hollywood actress, Kerry Washington, was all shades of stunning as she strutted confidently on the the red carpet at the Golden Globe Awards. The "Scandal" actress, who just had her second child, a boy named Caleb with hubby Nnamdi Asomugha, (read here) dished on the struggle to getting her body back in shape.
READ ALSO: Snap Back Goals: Zari Hassan Flaunts Sexy Abs 1 Week After Having Her 5th Baby
Speaking on the red carpet with Entertainment tonight, the actress who made it clear that her baby comes first, had this to say.
"It feels like a marathon. It feels like an epic journey through time, If I admitted to the amount of hours, I would never be able to look in the mirror tomorrow. I had to start early because I had to factor in pumping time"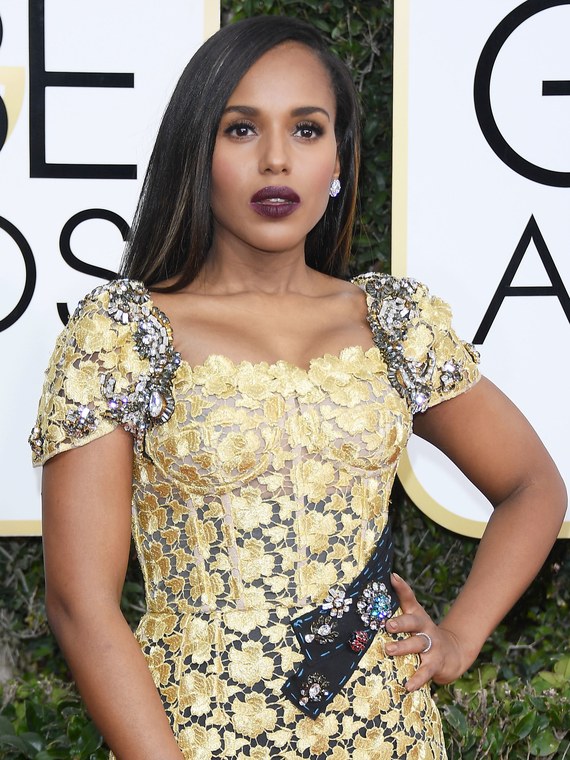 Washington, is also mum to a daughter Isabelle Amarachi, born April 2014.
"I'm trying to be smart, I took my six-to-eight weeks off of not exercising after  giving birth and now I'm back to it a little bit and eating properly. But, you know, you can't really diet or do anything too crazy when you're nursing. Baby first!"
Kerry Washington speaking with E! after having her daughter said her goal isn't to get her body back to her pre pregnancy figure, but rather be the best version of herself.
Isn't she absolutely stunning?
Photo Credit: Getty Images