After Experiencing two Miscarriages Mom Shares Powerful Message to Help Others in Similar Situations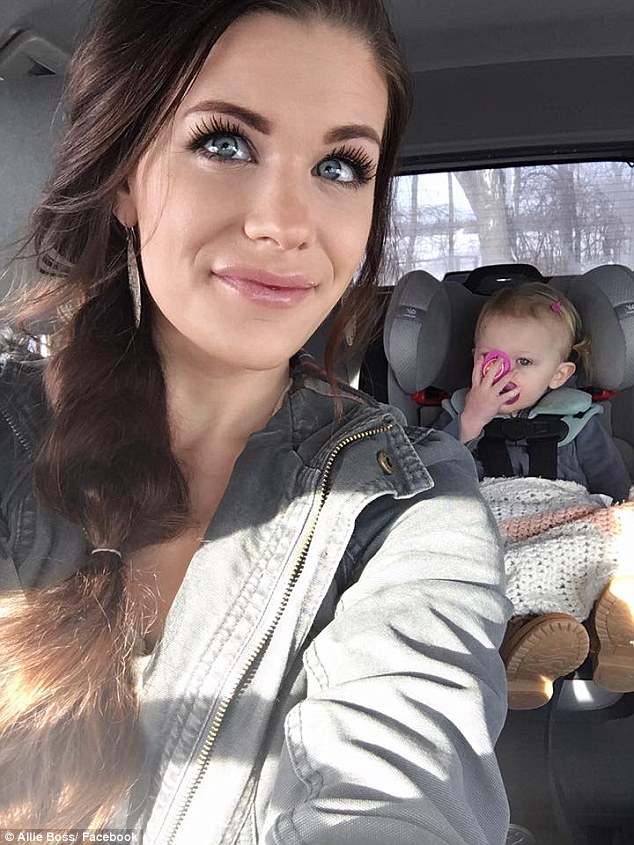 The pain of miscarriage can only be explained by someone who has experienced it. Allie Boss, a US citizen, shared this powerful post on Facebook about her struggle after experiencing two miscarriages.
The proud mom of one, who suffered an ectopic pregnancy and a miscarriage is lending her voice to other women going through similar situations. Currently about 9 weeks pregnant, Boss shared a photo with her first child along with this emotional note: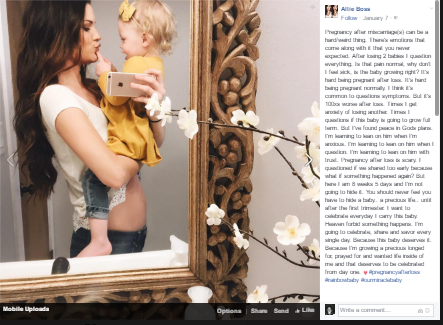 "Pregnancy after miscarriage(s) can be a hard/weird thing. There's emotions that come along with it that you never expected. After losing 2 babies I question everything. Is that pain normal, why don't I feel sick, is the baby growing right? It's hard being pregnant after loss.

It's hard being pregnant normally. I think it's common to questions symptoms. But it's 100xs worse after loss. Times I get

anxiety of losing another. Times I questions if this baby is going to grow full term. But I've found peace in Gods plans.

I'm learning to lean on him when I'm anxious. I'm learning to lean on him when I question.

I'm learning to lean on him with trust. Pregnancy after loss is scary. I questioned if we shared too early because what if something happened again? But here I am 8 weeks 5 days and I'm not going to hide it. You should never feel you have to hide a baby.. a precious life.. until after the first trimester.

I want to celebrate everyday I carry this baby. Heaven forbid something happens. I'm going to celebrate, share and savor every single day. Because this baby deserves it. Because I'm growing a precious longed for, prayed for and wanted life inside of me and that deserves to be celebrated from day one.

????

#pregnancyafterloss #rainbowbaby#ourmiraclebaby"
In an interview with
Huffington post
, Boss revealed how privileged she feels to have others whom she can connect with, as many parents have responded by sending messages to her about similar issues they are experiencing.
About three months ago, Boss, took to Instagram to create awareness about pregnancy loss, this was where it all began and now she has become a source of inspiration to many who are going through the same pain. She shared this message below: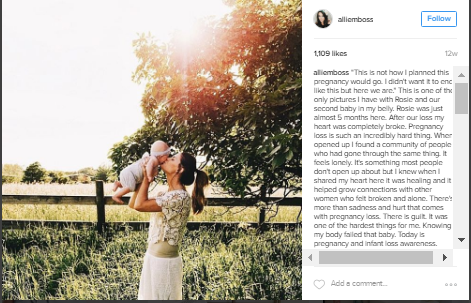 "This is not how I planned this pregnancy would go. I didn't want it to end like this but here we are." This is one of the only pictures I have with Rosie and our second baby in my belly. Rosie was just almost 5 months here. After our loss my heart was completely broke. Pregnancy loss is such an incredibly hard thing.

When I opened up I found a community of people who had gone through the same thing. It feels lonely. It's something most people don't open up about but I knew when I shared my heart here it was healing and it helped grow connections with other women who felt broken and alone.

There's more than sadness and hurt that comes with pregnancy loss. There is guilt. It was one of the hardest things for me. Knowing my body failed that baby. Today is pregnancy and infant loss awareness. Praying today more than ever for the families left with empty arms, broken hearts and guilt. Know that God loves you and his plans are always greater than our own. ???????? #pregnancylossawareness#pregnancyloss#pregnancylossawarenessmonth"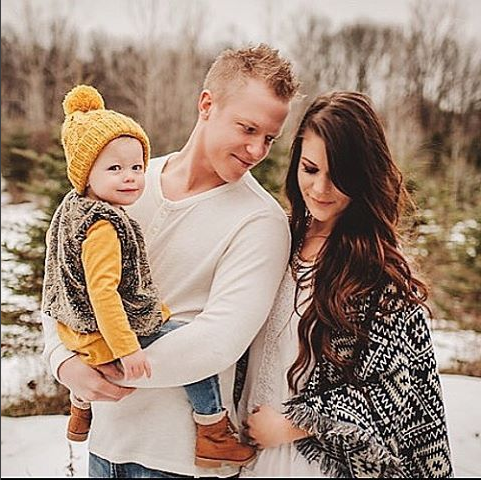 Boss who has been featured on several platforms for being an inspiration to many, shared this note of gratitude:
"When you just get off the phone with

UsWeekly

and also

The Huffington Post

Contacts you for an interview

????

????

. Not even sure how or why but I'm just thankful God has given me the privilege to share about miscarriages and pregnancy. I only pray that I've made him proud. That others are able to become more aware or feel connected going through these hard times and know they are not alone.

I've always prayed I was able to use my story for the good and continue to pray that I'm able to create awareness for fertility, for miscarriages and for everything in between. When women come together and share… we don't have to feel so alone. This journey can feel lonely but there are a million others who have walked the paths similar to yours."
Photo Credit: Facebook/Instagram