Plus-size Model Tess Holliday Slams Haters who Diss her for Breastfeeding her Son at LA Women's March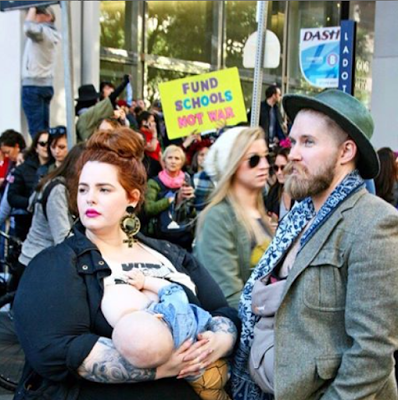 Stunning plus size model, Tess Holliday, 31, received backlash from trolls who tried to body shame her after she posted a photo of herself breastfeeding her 7-month-son, Bowie, at the million women's march, on January 21, in downtown Los Angeles. She captioned the snap:
"Breastfeed anywhere. Thank you to my friend @jessicalouiseimagery for capturing this moment during today's @womensmarchla #normalizebreastfeeding #womensmarchla."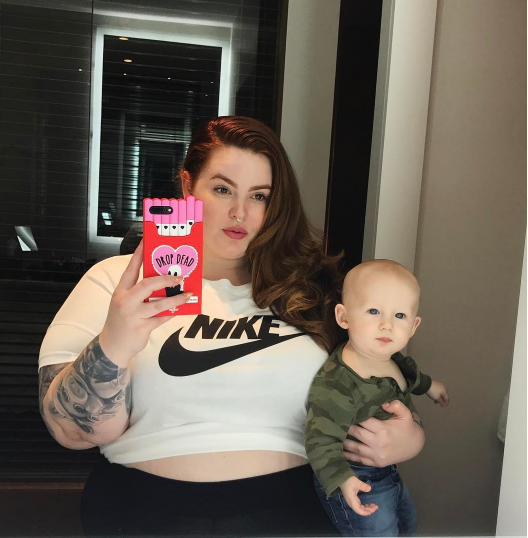 However, the proud mum who isn't going to let other's dictate how she should feel about exposing her body lashed back at the trolls telling them to keep their 'uneducated opinions' off her body!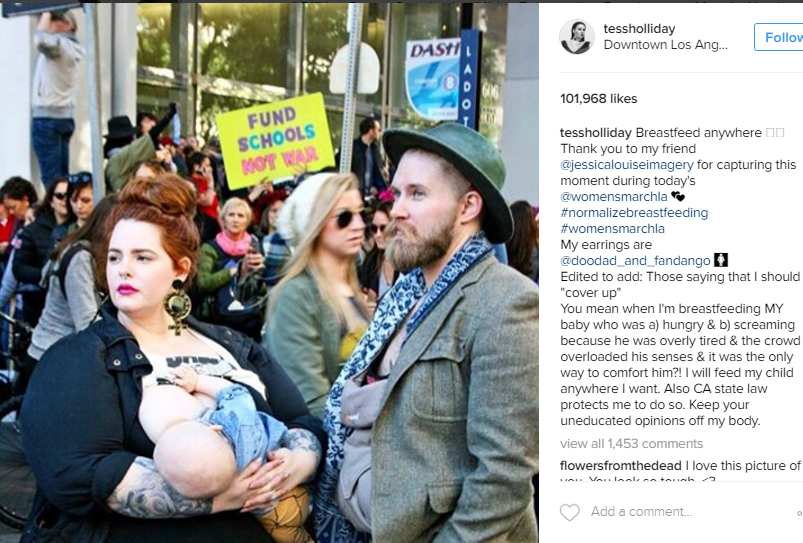 "Those saying that I should "cover up", You mean when I'm breastfeeding MY baby who was a) hungry & b) screaming because he was overly tired & the crowd overloaded his senses & it was the only way to comfort him?! I will feed my child anywhere I want. Also CA state law protects me to do so. Keep your uneducated opinions off my body."
While some commenters supported her, others were against her.
One social media user wrote, "Ewww cover up," while another added their own two cents, "I wouldn't want my wife doing that with my children in public.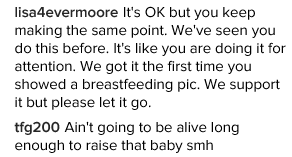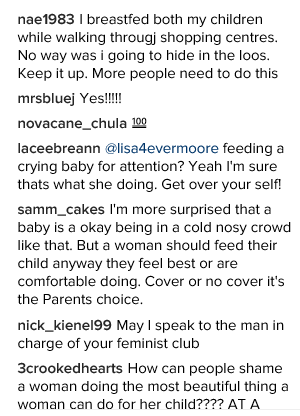 Photo credit: Instagram