6 Fears Pregnant Women Have But Shouldn't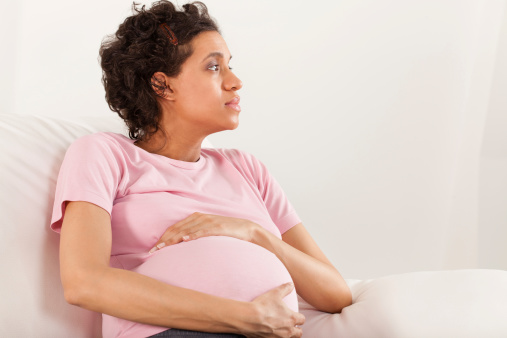 Moyin Kalu
The news of expecting a baby is one to celebrate, especially if it's your first time. There is a lot of misinformation out there and everyone seems to have an opinion about what can or can't happen during pregnancy, thus; prompting unnecessary fears.
For this reason, it is imperative to keep yourself well- informed about pregnancy in general so you can properly discern fact from false information.
SEE ALSO:WOW! Check out This Beautiful Maternity Shoot Everyone Is Talking About [PICTURES]
Here are a couple of concerns pregnant women often have that they actually shouldn't:
1. Having a miscarriage
It is recorded that about one in five early pregnancies end in miscarriage during the first 10 to 12 weeks. These are however random genetic abnormalities and can't be prevented, so you need not worrying about this.
The best you can do is maintain a healthy lifestyle and make sure you have the recommended ante-natal doctor visits.
2. Hitting your tummy and hurting your baby
It's nearly impossible to hurt the baby by being bumped because there's a ton of protective amniotic fluid surrounding the fetus. This is almost like a thick skin over skin and it is strong enough to keep the baby from getting hurt or falling out of you till its due time.
3. Having a not so perfect labor experience
There is nothing perfect about labor. Do not be fooled by Hollywood movies or dishonest moms who claim the experience is "magical" or "beautiful".
SEE ALSO:A 'High 5' From the Womb! Mum-To-Be, Libby Shares Amazing Ultrasound Photo
It is none of the above! Let's just say it's a memorable experience you will never forget. But always remember that it's nothing you can't handle. You are strong, capable, and you can get through labour successfully.
4. Going into labor prematurely
As long as you are not carrying multiple babies, eating and gaining more weight than required, or experiencing emotional and psychological stress, you should not have to worry so much because the average woman will carry a normal pregnancy for at least up to 37 weeks.
5. Finding out your baby has a birth defect
Majority of birth defects are unpreventable. Thankfull technology now offers high-resolution ultrasounds that can check for abnormalities everything from heart malformations to missing fingers or limbs from as early as 18 weeks. Get your regular ultra sounds and stop worrying so much.
6. The cord wrapping around your baby's neck
This is something that you can't prevent, but pregnant women worry about it. "The amniotic fluid should provide enough of a buffer between the cord and the baby. "Rarely, the cord can be wrapped multiple times and cause trouble, but this is the exception," says  Alyssa Dweck, M.D., assistant clinical professor in the department of obstetrics, gynecology, and reproductive science at the Mount Sinai School of Medicine.