90,000 Children Could Die in Nigeria this Year – UNICEF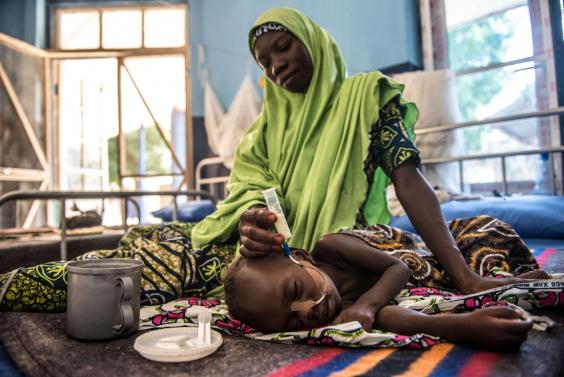 The United Nations Children's Fund (UNICEF) has warned that 90,000 children could die in Nigeria this year, amounting to almost 250 child deaths per day unless the international community takes swift action to save the children.
Independent.co.uk, expatiation on the report, states that tens of thousands of children are at risk of starving to death unless the world takes action. Labeling it the world's most under-funded humanitarian crisis UNICEF said the terrorist insurgency of Boko Haram has left over 400,000 children severely malnourished and millions more in desperate need of humanitarian assistance after they fled their homes.
UNICEF's chief of communications in Nigeria, Doune Porter, told newsmen that despite attempts to raise global awareness about the crisis in November, last year, the number of children at risk of starving to death has increased further.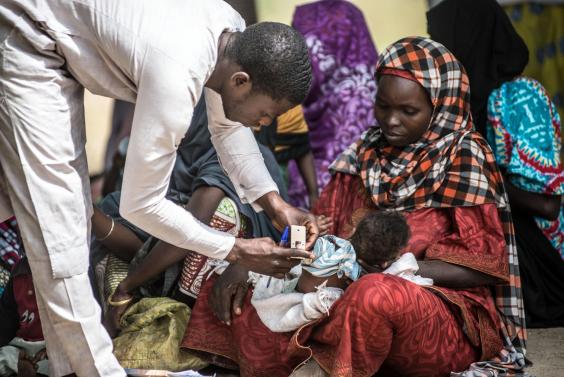 "Three months ago we estimated that over the year in the three states most effected by conflict, Borno, Yobe and Adamawa, 400,000 would suffer from Severe Acute Malnutrition. This projection has now increased to 450,000.

We continue to be hampered by a lack of funds and by access security in the region. There are a lot of children who we can't reach because of insecurity and attacks in certain areas.

If the situation continues where we can't reach people or we do not have enough funding, we estimate that one in five of these children — 90,000 of them — are expected to die in the coming year," she said forecasting a "tragedy" if the rest of the world continues to turn its back.
The dispute in North-eastern Nigeria has led over 1.7 million people to flee their homes to live in other communities or refugee camps within Nigeria as well as neighbouring Chad, Niger and Cameroon.
Displaced people in the worst-affected areas of Borno, Yobe and Adamawa have been unable to farm and are now suffering from a severe food crisis as they are unable to generate an income to support their families, trade has been limited and food prices have escalated as a result.
In total, 15 million people have been affected, with 7 million people in need of urgent life-saving assistance, more than half of them are children.
"Acute malnutrition is an extremely dangerous condition for children. It's clinging to life. It makes them nine times more likely to die from an ordinary illness such as pneumonia and diarrhea. In this crisis there are children starving to death. And we can't reach these children if we don't have the funding. So few people know about the depth of this crisis.

We're scaling up the efforts. But this is a crisis that is so big that we really need the world to mobilise around the children of north-east Nigeria. If we don't get the funding, then we cannot reach the children whose lives we could save. And that's a tragedy," she added.
The conflict has been characterised by systematic, widespread violation of children's rights, with abductions and sexual abuse and the forced recruitment into militias commonplace.
Photo credit: Independent