106 Year Old Woman Defies the Odds to Become World's Oldest Person to Get Engaged | Her Boo is 66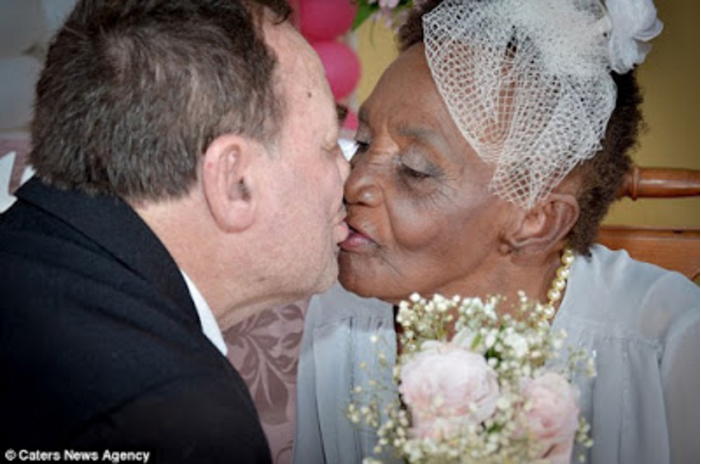 Valdemira Rodrigues de Olivera, 106, said 'Yes' to her 66 year-old-old boo, despite doctor's warning not to go ahead with it.
Olivera, a Brazilian pensioner, met her fiance Aparecido Dias Jacob, at Nossa Senhora Fatima retirement home in Pirassununga. Despite the 40-year age difference, the pair were determined to prove it's never too late to be with your soulmate. They got engaged after three years of dating.
After doctors assessed their health and age, the duo were warned that it would not be safe to have both of them living on their own.  The elderly sweethearts exchanged engagement rings in a betrothal service organised by volunteers under an initiative called the Project of Dreams.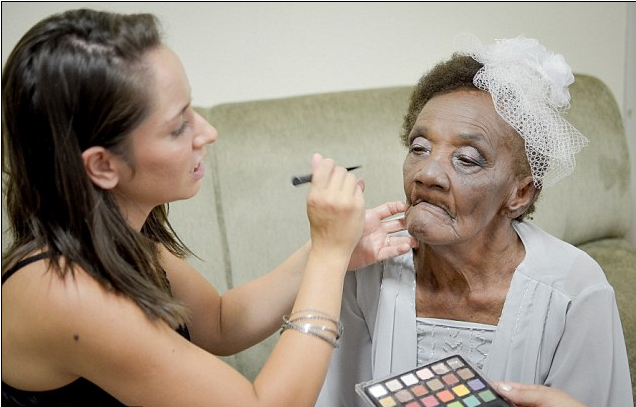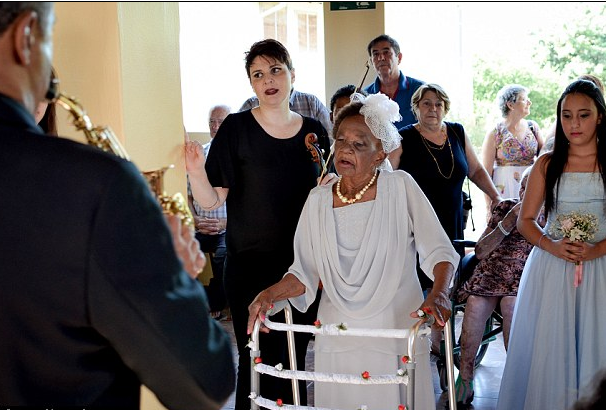 Fabiane Zaffalon, a volunteer said the idea behind the engagement ceremony was because they couldn't handle the rigors of a proper wedding. He explained that:
"As they couldn't get married we came up with another way to make their dreams come true by holding an engagement ceremony at the retirement home."
Speaking about her love for her future husband, the Olivera said:
"I fell in love with him. I like him a lot. If he dies, I die too. I know it's not going to happen but I would have loved to be able to wash Jaco's clothes, cook his meals and look after him like a wife."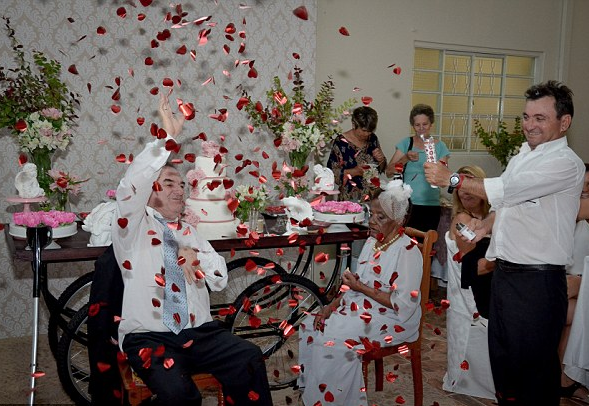 Jacob said:
"I fell in love with Valda, from the moment I saw her. I know she's a little older than me, but that doesn't matter because she makes me really happy. I asked her to marry me and we always believed it would happen but getting engaged is a step forward for us right now."
Photo Credit: Caters News Agency