What to Expect When You Are Having a Caesarean Section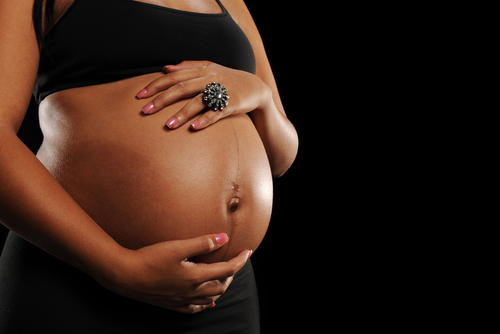 A Caesarean Section, also known as C-section, is a medical term used to refer to the surgical procedure to deliver one or more babies. A Caesarean section is  performed when a vaginal delivery would put the baby or mother at risk. This may include obstructed labor, twin pregnancy, high blood pressure in the mother, breech birth, problems with the placenta, umbilical cord or shape of the pelvis, and previous C-section or often times, upon the request of the mother.
Comparing a C-section to a vaginal delivery, there are a lot of differences – not just the obvious ones you have when your tummy is split open, to having your vagina expand for a baby to pop out. There are some things that stand out where a C-section is concerned. Read some of them below.
"In the absence of any maternal or fetal medical condition, the ideal time to schedule a C-section is at 39 weeks, about one week before the due date," says Dr. Iffath Hoskins, clinical associate professor, Department of Obstetrics and Gynecology at NYU Langone Medical Center.
This is because, hypothetically, a woman's due date is an estimated calculation and not an exact date. Doctors however try to choose a date as close to the estimated date to avoid the mother going into labor suddenly.
2. The spinal doesn't hurt
First, an anesthetic will be injected into your spinal fluid. This feels like a quick sting, but numbs the area quickly so you don't feel the bigger needle, a spinal going in. Next, the lower half of your body, including your legs, go numb. Don't worry, you're completely alive and awake. Sometimes you may sleep off during the delivery of your baby. The process might take anything between 2 to 5 hours. In that time you're more or less paralyzed, you can't move your legs or wiggle your toes.
3. There may be no skin-to-skin bonding
It's mostly about hospital procedures and routine. Babies are separated from their mothers so that the hospital can provide post-operation care to mum and newborn care in separate rooms. These days most mums who go through a c-section also request to hold their babies for the first time as they bring them out, that is if they are up to it as a result of the anesthesia.
4. You'll be in recovery for the first few hours post-birth
"The patient's vital signs, post-op pain, and any complications such as nausea, vomiting, fever, or bleeding need to be monitored," advises Dr. Hoskins. She says to expect a two hour stay in a recovery ward while your baby is in the nursery or with your husband. Afterwards, you'll be moved to a maternity room and reunited with baby. Most C-section patients are also advised to remain in the hospital for three to five nights for monitoring and pain management.
5. You will have stitches or staples
They may not be painful but they might be itchy. "If the incision is closed with staples (or a permanent suture), they will be removed approximately four to five days post-op (or even up to seven days post-op) or ,If a self-dissolving suture is used (this is usually the preferred choice), nothing needs to be removed. The stitches will self dissolve in seven to ten days," says Dr. Hoskins. 
6. You don't have to have another C-section
Because you had a C-section the first time does not mean that you can't push the next time around. A c-section might have occurred for you initially because of any of the above mentioned reasons. The key thing is to stay healthy and keep everything as normal as possible when trying for a baby.