Queen Elizabeth II Marks 65 Years on Britain's Throne|First British Monarch to Attain Milestone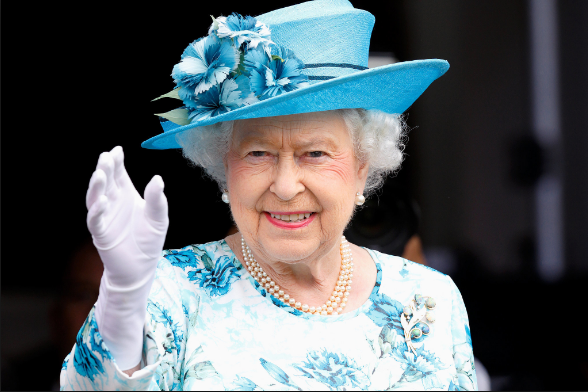 Queen Elizabeth II has become the first British Monarch to attain the milestone of spending 65 years on the throne. Elizabeth, 90 is said to have spent the day quietly at Sandringham, her country estate 110 miles north of London.
The queen's Sapphire Jubilee was celebrated on Monday with a 41-gun salute by World War I era field guns in London's Green Park, followed by another 62-round gun salute at the Tower of London.
To commemorate the achievement, Buckingham Palace also released a photo of Queen Elizabeth taken by British photographer David Bailey, in 2014. In the picture, the monarch wears a suite of sapphire jewellery given to her by her father as a wedding gift in 1947.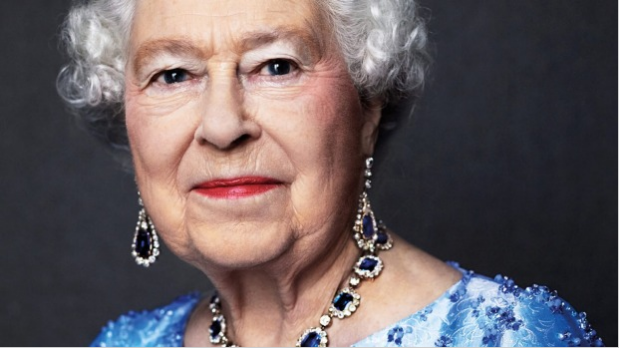 After so many years on the throne, many people have come to respect her quiet devotion to duty and her determination to keep her private life out of sight.
British Prime Minister Theresa May, congratulated the Queen in a statement:
"Today's Sapphire Jubilee marks yet another remarkable milestone for our remarkable Queen. I know the nation will join with me today in celebrating and giving thanks for the lifetime of service Her Majesty The Queen has given to our country and to the commonwealth."
Queen Elizabeth II became monarch after the death of her father, King George VI, from lung cancer at age 56 on February 6, 1952. She surpassed Queen Victoria as Britain's longest-serving monarch in 2015.
Photo Credit: David Bailey