21 Year Old South African Beauty Queen Discovers She Can Never Have Children Due to Rare Medical Condition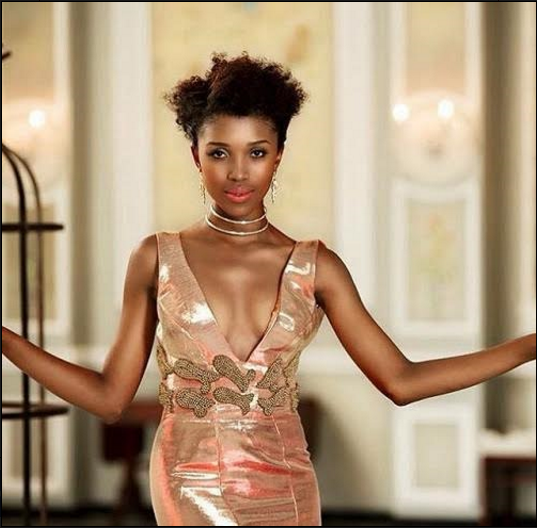 Sharon Rose Khumalo is the newly crowned Miss Mamelodi Sundowns. At 21, the beauty queen from Pretoria, discovered she was born intersex. This simply means Sharon has elements of both male and female sex organs. However, in Sharon's case, she does not have a uterus or ovaries. As a result, will not be able to have children.
In an interview with
Sowetan Live
, Sharon who was among the top 16 finalists at Miss South Africa beauty pageant in 2016, said she was 'shattered' after learning about her condition.
Khumalo, said she was raised a woman and had no idea she had male sex chromosomes until four years ago when she turned 21. She did not begin menstruation during puberty . She said:
"For me there was no reason my parents could think otherwise. I grew up seemingly like a normal traditional female. It was just the delay in having periods and even then it was never the first thing we thought of."
Khumalo, now 25, said a visit to a doctor revealed she did not have a uterus or ovaries. She explained saying:
"After my first doctor's visit I was shattered and I remember I just wanted to go home and cry it out because I went to the doctor thinking that he will just say 'oh gain some weight, take this medication and then everything will be sorted', and now he just dropped this bomb on me and I didn't know who I was anymore.

Sometimes I am okay and then on some days I look at other women who have children and I know I will never have that, but I have learnt to accept that this is the situation and I can't really change it."
Khumalo, is grateful that her family has been there for her all through the discovery adding that:
"The whole process of going through diagnosis was very lonely. There is only so much that support groups can do. So for me I started a blog for selfish reasons, it was just a case of dealing with that, letting someone know that whatever you are going through whether its similar or different to my situation, we are still human at the end of the day."