Evil Son Beats Mother to Death Over Money Dispute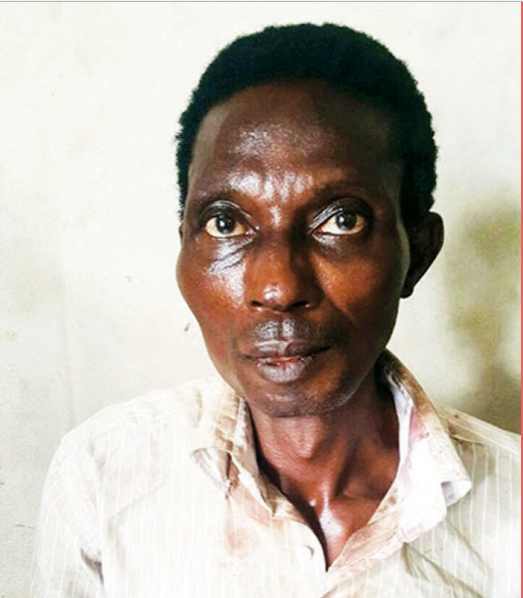 The police have arrested Oluwaseye Ayoola, 51, for allegedly killing his mother. The incident reportedly occurred on Tuesday, in Lekki.
Ayoola, was said to have demanded the sum of N500,000 from his 81-year-old mother, Dorcas Ayoola. The money was said to be part of the N11 million property bequeathed to the family by his late sister.
PUNCH, reports that:
Dorcas, told him that she did not have that amount on her and asked for time to raise the sum. But Oluwaseye, felt she was lying and in a fit of anger, he grabbed his mother, and began punching her. He also hit her with a hammer leaving her in a pool of blood.
The suspect who fled the scene was later apprehended after his brother Akintunde Ayoola, made a complaint to the police.
Dolapo Badmus, police spokesperson said :
"After the brother reported to the police, the command's detectives from the Ogombo division launched a manhunt for the suspect and he was arrested.

During interrogation, the suspect said he had gone to his mother to ask for some money but she refused to part with the sum, which angered him and made him to pounce on the old woman.

He was said to have asked the mother to give him N500,000 out of N11m his late sister left behind in her will. He is in custody under investigation."
Photo Credit: Punch