"It has been hard for me to cope since the death of my wife" Baba Suwe Set To Remarry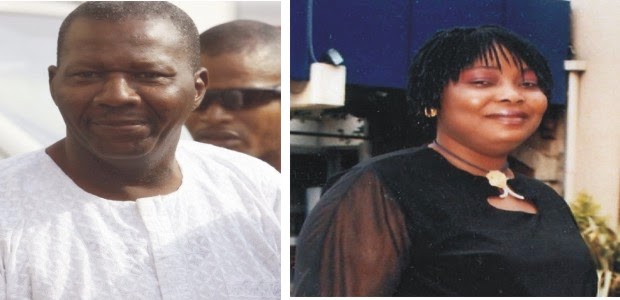 Popular comedic actor, Babatunde Omidina also known as Baba Suwe who lost his wife, Monsurat Omidina aka Omoladun Kenkelewu in 2009 is set to re-marry.
The award winning Yoruba actor, who said in some past interviews that his life became empty after the demise of Omoladun, made this statement in a recent chat with Sunday Scoop:
"It has been hard for me to cope since the death of my wife because I don't have any woman with me. I really loved and trusted my former wife. But I will marry again, and it may be soon.

However, it also has to do with money, because women will not love you if you don't have money."
After the death of Omoladun, your step daughter accused you of killing her mother?
"That is mere rumour. She later came out to say she never said that. We were all staying in the same building. Omoladun was hypertensive for a long time and I did my best as a husband, a friend, and colleague to take adequate care of her.

At a time she spent months at a hospital. The day the bad incident happened, I was about praying when I told my child to go wake Omoladun because we had an appointment. It was this child who ran out to call me and with the help of neighbors, we rushed her to the hospital. The doctor confirmed her death on arrival."
For some time now, nothing has been heard from the veteran actor after he was detained by the National Drug Law and Enforcement Agency (NDLEA)  on allegations of drug trafficking, some years ago.
When nothing incriminating was found on him after he was detained for some days by the agency, a Lagos High Court ordered the NLDEA to pay the actor a compensation fee of N 25 million.
"The NDLEA did not give me any  money like the court ruled, and I have forgotten about it. I'm not interested in pursuing any case against them again, as I don't have money to hire another lawyer. The former lawyer (Mr. Bamidele Aturu) who was pursuing the case for me is dead.

He really wanted us to see the case to a logical conclusion because I'm not a cocaine pusher. I was really embarrassed and that incident affected my career and health. During the time, people did not call me for movies. However, I just finished working on my own movie."