Ololade Hector-Fowobaje: Who Are the Child Sexual Abusers? Part 2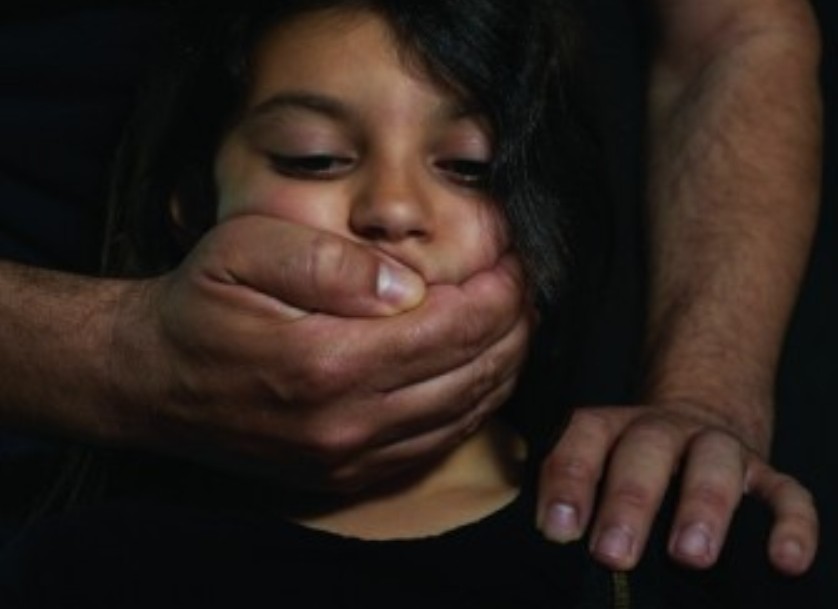 …continued from Part 1.
Just last term, a school staff also noticed a girl of about age 9 entering the visitor's toilet in the school after school hours. Shortly afterwards, her driver went in with her. They both came out much later. She said it didn't occur to her that something fishy was going on till they came out looking uneasy. She regretted not investigating when the driver went in after the girl did. This is why we always call for perpetual vigilance by all child handlers.
Grandfathers also abuse their grandchildren, yes! Grandfathers! On the outskirts of Lagos, a grandfather was caught on top of his granddaughter in an incidence that shocked family and neighbours.
Biological Fathers and step-fathers too abuse their daughters, and the most appalling, some mothers know their husbands are molesting their daughters, yet they turn a blind eye because they don't want to break their marriage. They also claim it's because they are not financially independent.
On a radio station recently, a girl called in that her dad was abusing her and before she could say another sentence, we heard her yell out 'daaaaddddy' and the phone went off. Obviously, the dad had yanked the phone off her! Another heart-wrenching case of a woman, a PhD holder who lost her 5 year old child to gonorrhea a few years ago, is still fresh in my memory. Her husband, had been molesting their two biological daughters; the 5 year old and a 13 year old. It was when they developed the symptoms that she found out that he had been molesting them for a while. She got him arrested but the next day, he was released by the police!
Mothers too abuse their sons. However, cases like this are quite few. In an African country recently, a single mother made her teen daughter watch her having sex with her boyfriend.
'Lesson' teachers (private tutors) molest children at home as well. Even teachers abuse children right there in the school premises too. A teacher took a girl to the sick bay (imagine a sick bay without a nurse) and fondled her there. Even though she felt powerless to stop him, the girl got home and told her mother who went to her school the next day to report. To the chagrin of the mother, the management tried to water down the whole incidence and it caused a lot of rumpus in the school. The teacher was sacked eventually. Where is that teacher now? Your guess is as good as mine…in another school!
In a public school in Lagos, a male teacher would playfully touch the boys penis in the toilet and eventually masturbate them when they become aroused. Then, he would gather their semen with a clean white handkerchief which he would take away with him. He wasn't discovered till one of the victims reported to his parents.
Parents also keep pornographic materials at home; the children stumble on them and begin to practice what they watch on each other. Sometimes, they watch such films at the neighbours' and other places they go for sleepovers.
There is also peer sexual abuse, which can be heterosexual or homosexual in nature.  Because their sexual appetite has been stirred too early, those who have been abused, boys particularly, get very adventurous and do what they have experienced with other children as little as age 2. Just last year, two 7 year old girls were caught kissing in the toilet in their (private) school.  In yet another school, a boy and girl in primary three were caught wriggling on top of each other at the back of the school bus.
The most common form of peer abuse is the sibling-abuse which takes place between brothers and sisters, between brothers and brothers and between sisters and sisters. This is one type of abuse you should watch out for because it is so common! Many adult female survivors of child sexual abuse report that they were deflowered by their brothers or were in incestuous relations with their cousins.
Shop-attendants and 'Mallams' selling biscuits and other groceries in their 'convenience kiosks' have also made headlines for abusing children. One 'mallam,' abused several children in the same house that borders his shop. He would defile them after giving them sweets and then wipe their vagina with cotton wool, which he kept meticulously in a polythene bag. Your guess is as good as mine! What did he do with those cotton wools? Until he was caught, he was having a field day molesting those children. To the surprise of the NGO which took up the case, other residents were ready to bail the 'mallam' out because according to them, 'he is the one to protect us from Boko Haram when they storm Lagos.'
Landlords who are usually old retirees, usually sedentary and mostly indoors have also been caught molesting children of their tenants.
Strangers also abuse children. A  young woman said when she was age eight she was abused by a bricklayer when she went with her parents to inspect the house they were building. Her parents were on the ground floor while the assault took place on the 2nd floor. He grabbed her and fondled her private part. It was the first time she would be meeting the man and she just didn't know what to do.
For another young lady, it was a public bus driver who pulled at her breasts when she was about to alight from his public bus on her way to school.
For the head teacher of a primary school, it was her family doctor who abused her when she went for malaria treatment at his hospital when she was eleven years old. This doctor told the mum on the first visit to the hospital that she should send her back for check up the next day when they visited the hospital initially. So, the next day, she went alone because the mum couldn't go with her, and then he fondled her all over.
Children in orphanages, remand homes, home for the physically and mentally challenged also experience sexual abuse perpetrated by some staff of these institutions.
As you can see, the abuser can be anyone, absolutely ANYONE! Be vigilant, empower the child to say NO to a 'bad touch' and abuse-proof your home.