RAPE: How to Protect Yourself & Children (Part 1)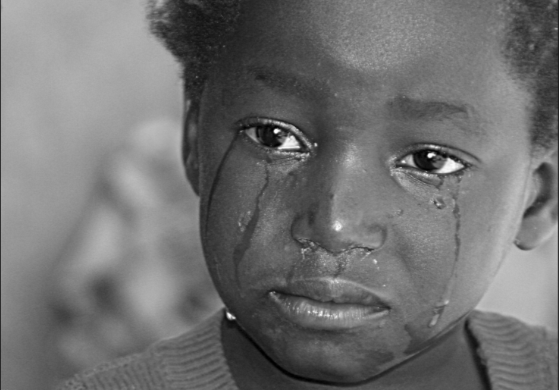 Ololade Hector – Fowobaje
It's sad how rape has become so rampant in our society today. Though no one wishes to be a rape victim, adopting the tips below and orientating your children will make you all a lot safer.
1. Know Your Environment And Stay Aware
If you have just moved to an estate or any neighbourhood, find out usual dangerous spots and situations (if any) from the old residents and warn your children.
Don't go jogging in lonely or dark places. Avoid jogging with any listening device because attackers are looking for easy, distracted prey. The same can be said for talking on your cell phone. On the other hand, if you feel someone is following you on foot, it can help to pull out your cell phone and pretend to be talking to someone while you seek an escape route. Your attacker may back-off because your 'conversation partner' would be aware of an attack. You can pretend that you are meeting up with someone and they are already here or heading this way VERY soon. Don't say '5 minutes' or the attacker may only decide to take action quicker. If they think you are in safe hands or will be in less than a minute, they might back off.
2. Trust Your Guts
It could save you from being raped or worse. If you feel uneasy or unsure in anyway, it is in your best interest to get away and get help. Use common sense. If anyone makes you feel uncomfortable, seek an immediate and smart escape.
READ ALSO: Suspect Your Teenage Son Is Watching Porn? Here's How to Talk to Him
3. Harm Yourself And Be Trained
Anything that could hurt a potential attacker can also be used against you if you are not well trained and comfortable with it. The Stun Gun is a popular non-lethal self-defence weapon. It delivers high voltage electric charges, which temporarily disables the attacker. Some stun guns also come with extremely bright flashlight. Wildfire 18% pepper spray or pepper spray lipstick are also defence weapons, which will cause temporary blindness when sprayed at the assailant's face. You should know how to use these effectively if you carry them. Read the manuals and practice how to use them as there won't be time to fidget with buttons and noozles in the face of an attack.
Remember, that even your shoes, an umbrella or purse can be used as a weapon against an attacker, and has less chance of being turned against you.
READ ALSO: Sex Education: 4 Common Mistakes Parents Make
4. Work on being assertive
If somebody is giving you unwanted attention, tell them to back off. There is no need to be polite when somebody is making unwanted sexual advances.
5. Stay careful at parties and restaurants
Don't drink anything that somebody gives you; always open and order your own drinks. Never leave a drink unattended for even a moment. Keep your hand over the top of your drink. Do not accept a drink from a date unless the bartender or waiter has delivered it straight to you. Don't want to be rude? Take it to the restroom with you and dump. It's also better to take corked drinks instead of squashes, chapman and such prepared by God knows who!
Check to make sure the cork is intact and make sure it's opened in front of you.
DO NOT leave yourself or friends alone with someone you have a very bad feeling about. Tell other people where you are going. Beware of public bathrooms in restaurants, malls and hotels. Women have been attacked in the ladies/ toilet if it is deserted.
Be careful where you go. Sometimes, the music at parties is so loud that nobody will be able to hear you cry for help if attacked.
…to be continued