Watch Shocking Footage of Mother Kicking Her Toddler | You Won't Believe Why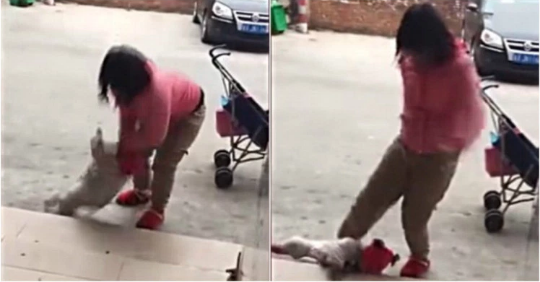 A woman named Chen, 27, was caught on camera kicking and hitting her toddler daughter relentlessly because she wouldn't stop crying. Metro reports that the woman was also seen throwing her daughter down a flight of stairs which prompted the police to step in.
According to the police, Chen, claimed to have been extremely stressed and thus could not control her emotions leading her to carry out such a terrible act.
The incident is said to have taken place on the 24th of February in the afternoon in south eastern province of China. Also, Chen is said to have issued an apology for her behaviour meanwhile her toddler daughter is currently being cared for by her grandparents.
So sad, there is no justification for her offence.
READ ALSO: "I think a lot of moms get really scared of having a nanny" – Hollywood Mom Virginia Williams Opens Up about Parenting
Watch here:
https://www.youtube.com/watch?v=A0JnX9lkPVE