From Abject Poverty to Super Stardom | Read Hollywood Actress Viola Davis' Inspiring Story
Now a lot of people may see Hollywood mom Viola Davis, 51, as one with a perfect life however, what many don't know the struggles she endured before achieving worldwide fame.
The mom of one who recently won her first Oscar opened up about her childhood struggles living in poverty and how that propelled her to become who she is today.
In an interview with People, Viola, further explains why she has only one childhood photo saying they barely had enough for feeding and thus could not afford a camera.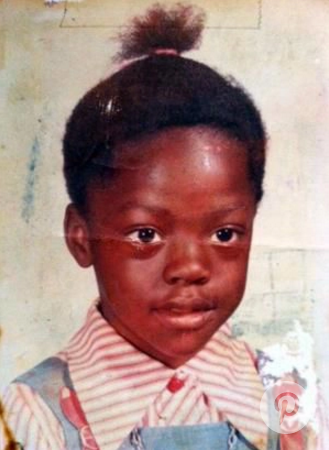 "The only picture I have of my childhood is the picture of me in kindergarten. I have this expression on my face,  it's not a smile, it's not a frown.

I swear to you, that's the girl who wakes up in the morning and who looks around her house and her life saying, 'I cannot believe how God has blessed me."
Viola who was born in a one bed room shack on a plantation endured bullying, racism, hunger and poor living conditions. Speaking about her experience with poverty, the actress said:
READ ALSO: Its Official! Hollywood Mum Viola Davis Gets Star On Hollywood Walk Of Fame
"I was the kind of poor where I knew right away I had less than everyone around me. We had nothing, I cannot believe my life, I just can't, I'm so blessed.

I would jump in trash bins with maggots looking for food, and I would steal from the corner store because I was hungry, I never had any kids come to my house because my house was a condemned building, it was boarded up, it was infested with rats. I was one of those kids who was poor and knew it.

It became a motivation as opposed to something else. The thing about poverty is that it starts affecting your mind and your spirit because people don't see you, I chose from a very young age that I didn't want that for my life.

And it very much has helped me appreciate and value the things that are in my life now because I never had it. A yard, a house, great plumbing, a full refrigerator, things that people take for granted, I don't."
Regarding why she chose acting as a career, Viola said:
"I first envisioned myself as an actor after I watched Cicely Tyson, in The Autobiography of Miss Jane Pittman when I was a child.

It wasn't until then that I had a visual manifestation of the target I wanted to hit, It also gave me hope for the future and a different life for myself, she helped me have a very specific drive of how I was going to crawl, walk, run from that environment."
Who would have thought she endured all of this to get to where she is today? She is truly an inspiration. Viola, is married to actor Julius Tennon and they have a daughter Genesis, whom they adopted as a newborn in  October 2011.