"My Daughter's Upbringing is Paramount to my Work Right Now" – Katie Holmes on Balancing Motherhood & Career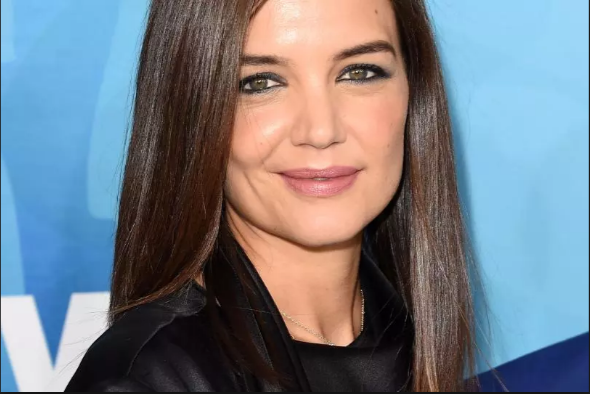 Hollywood actress Katie Holmes, opens up about life as a working mom. Holmes who has a daughter Suri, 10, with ex-hubby Tom Cruise, plans to ensure a proper upbringing for  her daughter. Despite her numerous acting roles, motherhood is the the most fulfilling role for the actress.
In an interview with Town & Country, Holmes, acknowledging the complexity of her job which involves travelling to different locations, said:
"This business is so unstable, and you never really know where you're going to be. My child is the most important person to me and her upbringing is paramount to my work right now.

It's very important that I'm present and she has a stable, innocent childhood. I feel so blessed to do what I do, but there's nothing in the world better than watching your child succeed"
The actress who is actively seeking other jobs asides acting stems from the fact that she wants to be responsible for private life. She spoke on how emotional it gets watching kids grow up and become independent saying:
"Every day, kids get a little further away from you. That's a positive thing. They should be becoming more independent, but it's heartbreaking.

You want them to stay with you forever, but they're these amazing beings, and you have to do everything you can to give them what they need and then they're going to go. And that's going to be very, very sad for me."
When it comes to protecting her daughter from the  limelight, Holmes explained that 10-year-old Suri, can already distinguish between what's real news and what's not.
To experience something publicly and privately is a lot for a person to go through," she said. In today's world a lot of celebrities probably shield their children from the tabloids, in my household we know what they print isn't true, so we don't pay attention.

There are more important things. But it's very relatable to me, if people know who you are, they might write about you, and you can't control that," she said.
Photo Credit: Getty Images