Cristiano Ronaldo Set to be a Father for the Second Time | Expecting Twin Boys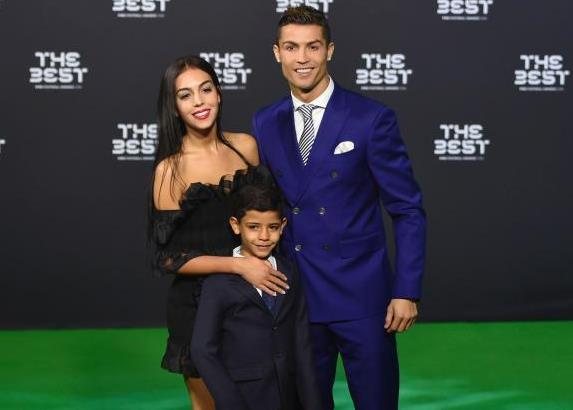 Professional footballer, Cristiano Ronaldo will soon be a dad to two more boys, according to sources. Ronaldo, who is rumoured to have fathered his first son, Cristiano Jr, via surrogacy back in 2010, is reportedly expecting twins after using an American surrogate who is due very soon.
According to The Sun, a source close to the Real Madrid star, 32, said he has told his inner circle that the twins will be flown to his £5million mansion on the outskirts of the Spanish capital.
READ ALSO: Daddy Duties! Footballer Cristiano Ronaldo Pictured Helping His Son With His Home Work
The source said:
"Cristiano and his family can't wait to meet the new members of their clan. He likes to keep a tight lid on his private life but has told loved ones and close friends the baby boys are due to arrive very soon. He feels the time is right for his boy to have brothers to grow up with.
His mum, Dolores, will be there to lend a helping hand like she has been with little Cristiano."
Speaking previously about his son growing up without a mum, the footballer told The Jonathan Ross Show:
"For me it is not a problem. I will say in the world, many kids don't have mum, don't have dads or dads die or mums die… Cristiano has a dad, an unbelievable dad."
Ronaldo, who is dating 23-year-old Georgina Rodriguez, welcomed his first son in 2010. The identity of his mother has been kept a secret.
Photo credit: Getty Images