Bauchi Government Shuts Down School Where Students Marry Themselves For N500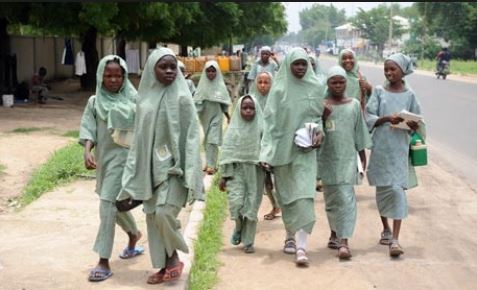 The Bauchi state government has just ordered the closing of a secondary school in the state capital where students wed themselves. Vanguard discovered that in one instance, a boy, who claimed to be the groom, paid N500 as dowry to marry a female student, while their classmates contributed money for snacks needed at the supposed ceremony.
"We learned that the groom brought large sums of money to the bride's friends for settlement after marriage had taken place," one student revealed
A statement was released by the state's Deputy Governor, Nuhu Gidado, who doubles also as the Commissioner for Education, through his Special Assistant on Communication, Yakubu Adamu.
The statement said the closure was important after reports that some of the students of Sa'adu Zungur Model Primary and Secondary School engaged in illegal marriages among themselves, which the government considers highly immoral.
The student's behaviour was attributed to moral decadence in the society, stating the reason for immediate closure of the school on Friday, March 10, after being notified about the issue. The statement added that a committee, comprising all directors in the state Ministry of Education, the school authorities, teachers and Parents and Teachers Association, PTA, be set up to investigate the matter and come up with a detailed report before the school is reopened.
The principal of the school could not be reached for comment.