UPDATE: Another Student Loses Her Life Due to Water Contamination at Queens College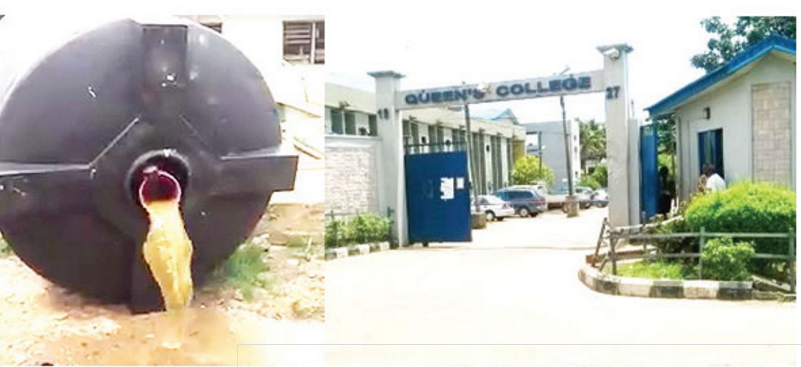 In what seems to be a still ongoing epidemic in the highly acclaimed Queens College of Lagos state, a third victim has lost her life due to water contamination. Last month, the water-borne outbreak claimed the lives of two other students, which prompted the state government to move to shut the school down indefinitely, read here.
Punch correspondents, authoritatively gathered in a report that Praise Sodipo, a senior secondary school one student, who was an orphan, was said to have been on life support at the Intensive Care Unit of the Lagos State University Teaching Hospital, before she died late Thursday night. This was confirmed by Dr. Frances Ajose, president of the school's Old Girls' Association  and the Lagos State Commissioner for Health, Dr. Jide Idris.
READ ALSO: Queens College Shut Down: Concerned Professor Makes Recommendations
 "Yes, another pupil died. She was the one in critical condition. I received a call around 1am on Friday about the death. I don't have much detail yet." Dr. Idris told reporters
A parent, whose child was discharged from the hospital on Thursday, asked the Federal Government to probe the deaths and called for the prosecution of the former principal of the school.
"This should not be swept under the carpet. There have been three deaths because of the carelessness of one person. We have lost these promising ones and their families are now in sorrow. This case must be probed and all those involved brought to book," he said.