'She pushed me into adultery' – Man Tells Court as Wife Seeks Dissolution of Marriage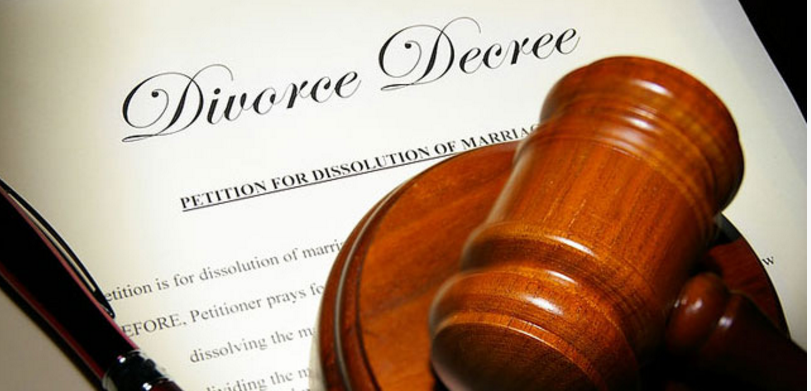 Mrs Adetola Okafor, approached an Igando Customary Court in Lagos, wanting to dissolve her 13-year-old marriage on the claims that her husband had been unfaithful. She also claimed that he had married another wife without her consent:
"My husband always travels to his village in the name of visiting his elder brother, not knowing that he had married an Igbo woman because I am Yoruba. I got to know about his secret marriage when he forget his wallet at home, I opened it and found several bank deposit slips he used to send money to her. I searched for her name on the Facebook and I found several pictures of the woman, my husband with their baby displayed on her Facebook page. When I showed my husband the pictures, he did not deny it. My husband has rented an apartment for his new wife very close to our house," she told the court.
Adetola, who shares three children with her husband, described him as ungrateful, as she married him when he was jobless, she singlehandedly had carried all the bills, only for him to repay her this way.
Punch reports that Mr Okafor, did not oppose to the dissolution of the marriage. He claimed that he was also fed up of the union and said to the court that his wife pushed him into adultery.
My wife's behavior pushed me into finding solace in another woman.She does not give me happiness, she is so arrogant, does not respect me because she is the one paying our rent and children's school fees. I was a musical director, she ruined my business because she used to accuse me of dating the women who come to my studio, so they stopped coming and the business crumbled. I can't pick a call in her presence, she will say I am talking to a woman,My wife is very dirty, she does not wash or sweep the house, everywhere in the house smells. She keeps  plates of food for four days or more and I always do the cleaning, bathe the children and wash their clothes because I am always at home."
Adegboyega Omilola, who is the president of the court adjourned the case until May 16 for further hearing.