"My father was killed" – Senator Isiaka Adeleke's Son Alleges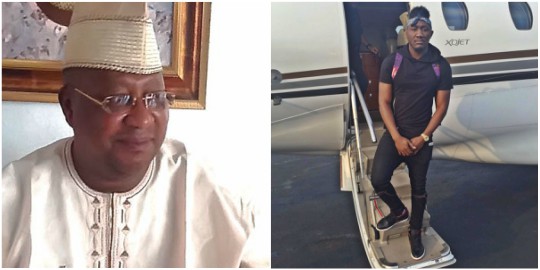 Ever since the sudden death of the All Progressives Congress  (APC) chieftain and 2018 gubernatorial aspirant, Senator Isiaka Adeleke, on Sunday, the 23rd of April, 2017 (read here), people have been pointing accusing fingers at his political colleagues.
One of his children has taken to his Snapchat platform to rant about the suspicious death of his father as he continues to mourn him. Tunji Adeleke, disclosed that his father was killed because he wanted to be the Governor of Osun State for the second time.
This is coming after his late dad's autopsy revealed that the 62-year old politician died of a heart attack after an overdose of pain killers. He also stated categorically that some unknown persons wanted his father's position and power by all means.
Here's what he wrote on Snapchat: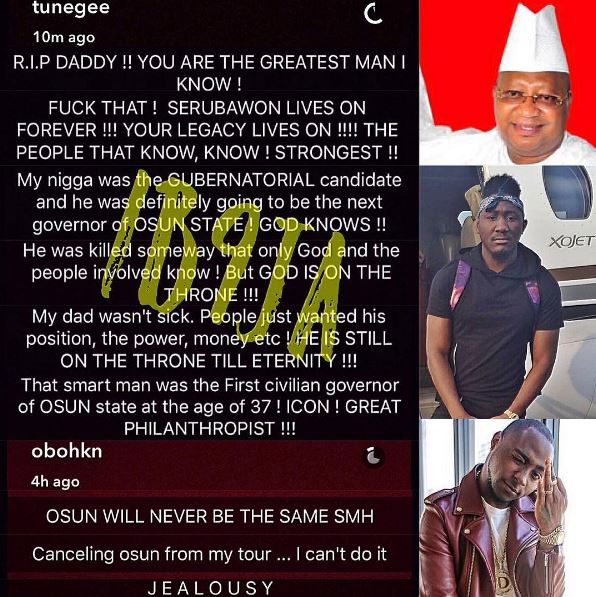 "R.I.P DADDY!! YOU ARE THE GREATEST MAN I KNOW!

F*CK THAT! SERUBAWON LIVES ON

FOREVER !!! YOUR LEGACY LIVES ON !!!! THE PEOPLE THAT KNOW, KNOW! STRONGEST!!

My nigga was the GUBERNATORIAL candidate and he was definitely going to be the next governor of OSUN STATE! GOD KNOWS!!

He was killed someway that only God and the people involved know! BUT GOD IS ON THE THRONE!!! My dad wasn't sick. People just wanted his position, the power, money etc! HE IS STILL ON THE THRONE TILL ETERNITY!!!

That smart man was the First civilian governor of OSUN state at the age of 37! ICON! GREAT PHILANTHROPIST!!"
Still on the matter, Nigerian superstar singer, Davido, real name David Adeleke, has also cancelled his scheduled musical performances in Osun state following the death of his uncle. Davido also indirectly insinuated that his uncle was killed by using the word 'Jealousy'.
Meanwhile, Ogun State Governor, Ibikunle Amosun rescued an aide to Osun State Governor, Idiat Babalola, from mob attack during late Adeleke's burial on Monday. She has been accused by Adeleke's supporters of having a hand in his death.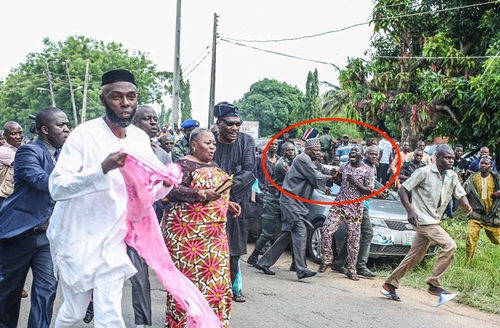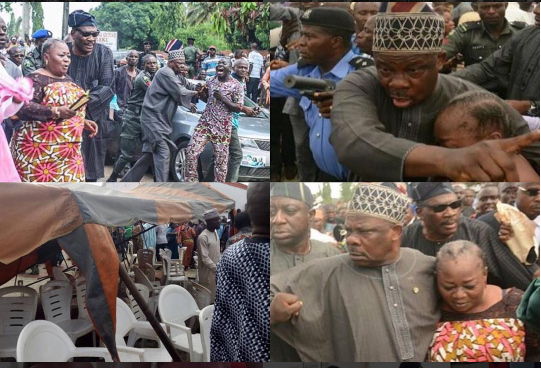 Still investigating the matter, Police has arrested the doctor that injected Senator Adeleke with an overdose of painkillers that led to his untimely death, according to Sahara Reporters.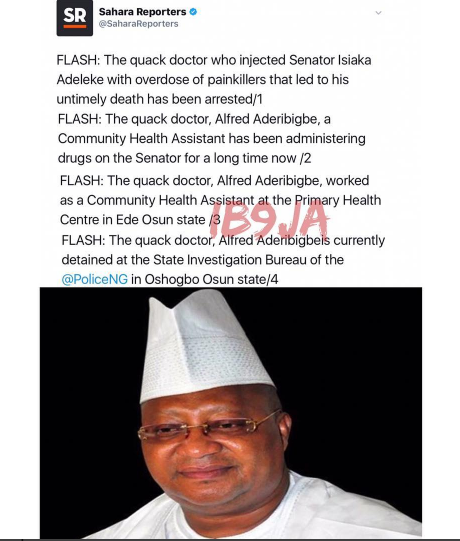 Late Senator Adeleke died in the early hours of Sunday at a private hospital in Osogbo.